Fuel Up with this Marathon Menu

Preparing for a long distance run starts on your plate as much as it does on the pavement. When you exercise, your body powers itself with glycogen, a fuel source mostly made from carbs and sugars. Once those stores are used up, the body switches over to fat for energy, which is harder to break down. This is the difference between being full and focused on race day and running on fumes. Stay fueled with this specially-designed meal plan to keep you nourished every step of your run. You can adjust portions and ingredients based on your body's specific needs.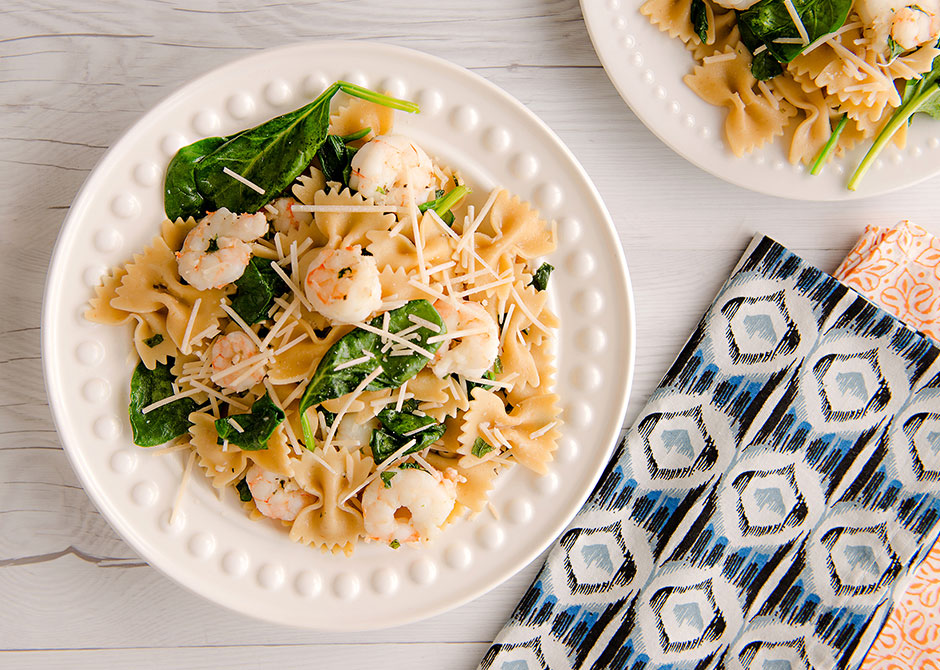 The Last Supper
The night before your race, enjoy an early feast of carbs galore! Be careful not to overdo it, though. You want to make sure your body can properly digest everything before the start of the race.
Basil Butter Bow Tie Pasta with Shrimp
Serving Size: 4
What You Need:
12 oz. bow tie pasta
1 can (14 oz.) reduced-sodium chicken broth
½ cup chopped fresh basil
2 Tbsp unsalted butter
1 tsp Italian seasoning (salt-free)
1 lb shrimp (raw, peeled and deveined)
4 cups fresh baby spinach
Grated parmesan cheese (optional)
 How It's Made:
Cook pasta according to package directions
While pasta is cooking, combine butter, broth, basil and seasoning in a large skillet, heat over medium heat and bring to a simmer
Add shrimp to sauce and cook for approximately 2 minutes on each side
Once shrimp is cooked through, add drained pasta and spinach
Gently toss, allowing spinach to wilt
Garnish with Parmesan cheese if desired
Calories 465
Fat 10g
Protein 29g
Carbs 8g
Fiber 4g
Sugar 3g
Sodium 251 mg
Chol 146 mg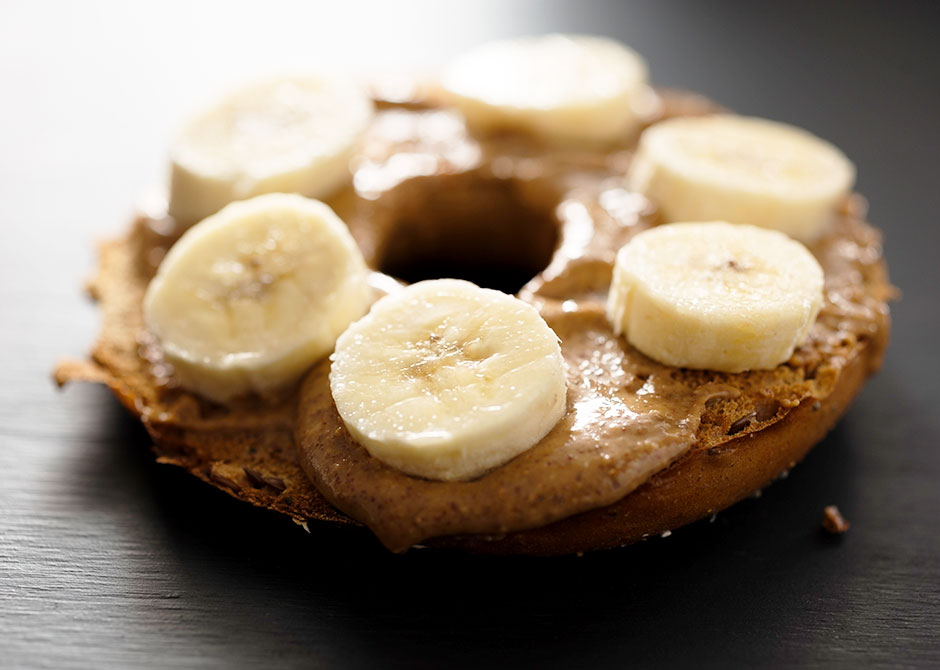 Race Day
We know breakfast is the most important meal—and that's no different on race day. Make sure you start the morning right by munching on some carbs about 30-60 minutes before the event.
Peanut Butter Banana Bagel
What You Need:
1 banana (small)
1 tsp honey
2 Tbsp peanut butter
Pinch of cinnamon
1 whole-wheat bagel
 How It's Made:
Stir together peanut butter, honey and cinnamon in a small bowl
Divide the mixture between bagel halves and spread to your liking
Top the bagel with banana slices
Calories 554
Fat 18g
Protein 20g
Carbs 81g
Fiber 12g
Sugar 26g
Sodium 416 mg
Chol 0 mg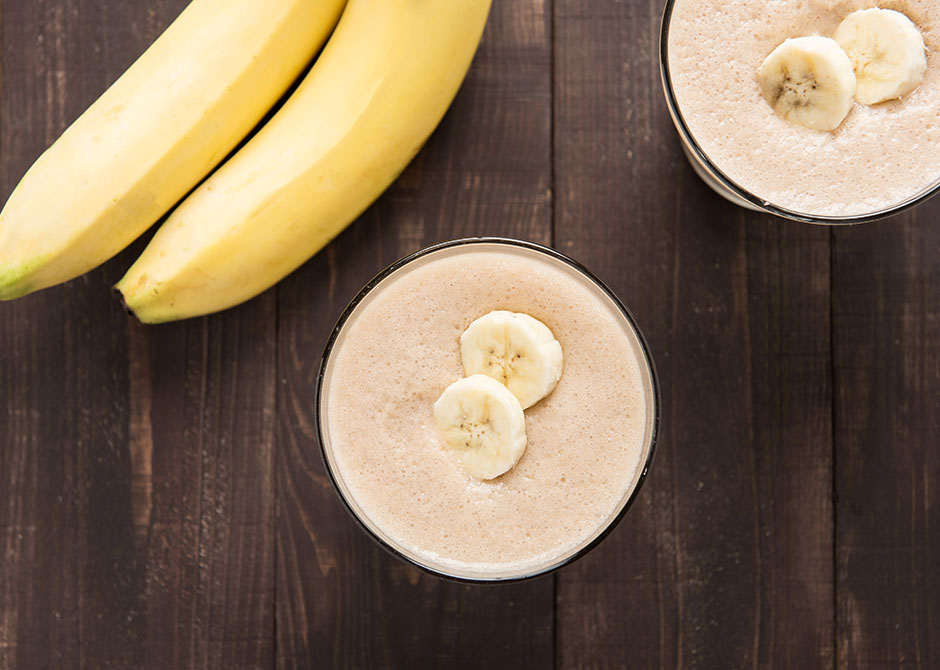 Recovery Grub
Unless you want to leave your muscles at the finish line, you need to help them recover with nutrients lost during the race. The right post-race meal can help you regulate your blood sugar levels and prevent cramps, dehydration and muscle breakdown. If you've run longer than an hour, aim to get a 3:1 or 4:1 carbohydrate to protein ratio in your meal.
Chocolate Banana Smoothie
What You Need:
1 banana
1 cup of greek yogurt
¼ cup milk
½ cup ice cubes
1 Tbsp ground flaxseed
Unsweetened chocolate powder (to taste)
Honey (to taste)
 How It's Made:
Combine banana, greek yogurt, milk, flaxseed and ice in a blender
Add honey and chocolate powder to taste
Calories 306
Fat 4g
Protein 23g
Carbs 52g
Fiber 6g
Sugar 34g
Sodium 104 mg
Chol 16 mg
Shop the Menu!
Make a dash toward these race day digs online or in-store.
Shop STREETside
Find My Store
Ready for a Second Helping of Health and Wellness?
Check out our lookbook for an exclusive taste of health and wellness trends, brought to you by Market Street's Registered Dietitians and lifestyle gurus.