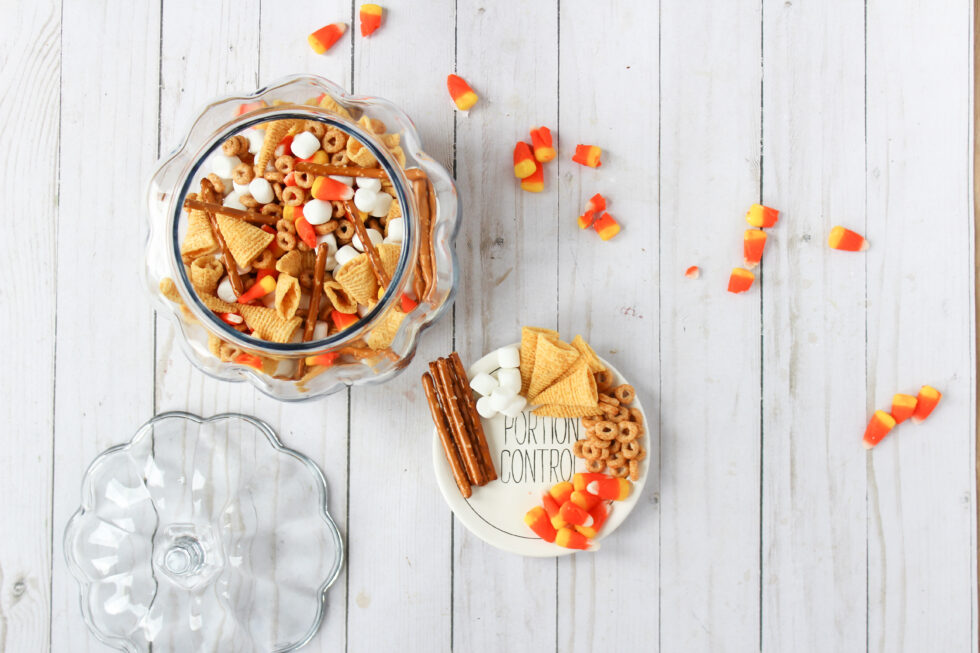 Fun Fall Trail Mix

Remember how we talked in the beginning of the year about 80/20? This is one of those 20% snacks perfect for a small gathering, or a sweet and salty snack. Remember, everything in moderation!
What You Need
4 c. bag Bugles

½ bag Candy Corn

4 c. Pumpkin Spice Cheerios

2 c. Pretzel Sticks

2 c. Marshmallows
 How It's Made:
Mix all ingredients together and serve!
Calories 203
Total Fat 3g
Protein 2g
Sodium 249mg
Fiber 1g
Sugars 21g
Ready to Start Shopping?
Get everything you need online!
Shop Online