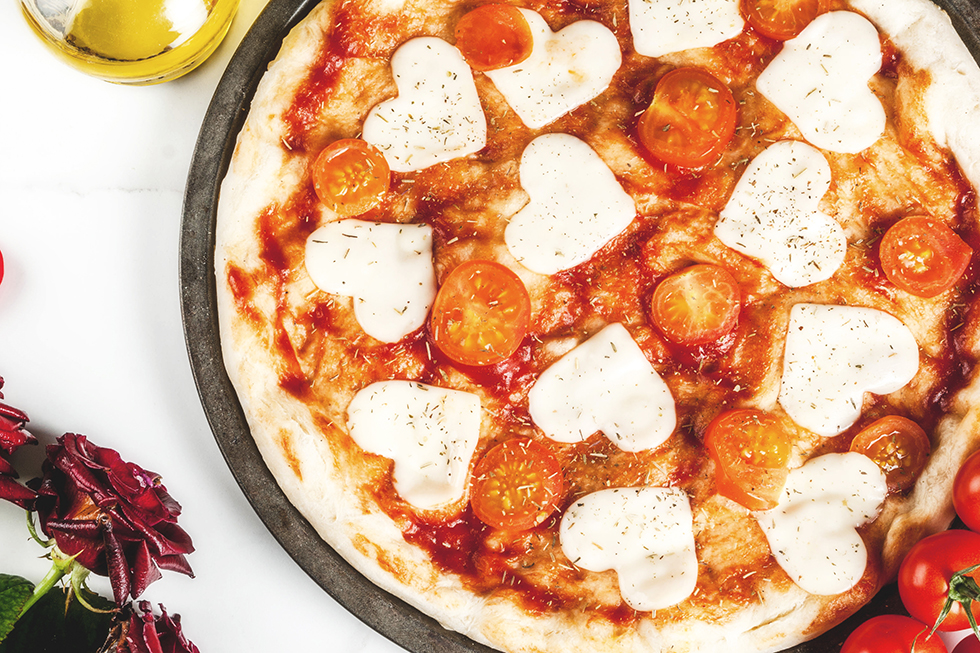 Galentine's Day: I Love You To Pizzas

Love your gal pals to pizzas? We do too…and a good food pun! Enjoy a fun night in with your gals with an easy, delicious and quick entertaining food idea!
Step One: Invite the Gals
Whether you're a fan of group texts, e-vites, or snail mail, rounding up your Galentines can sometimes prove challenging with how much we all have going on. Typically, Galentine's Day is celebrated on February 13 and is a time for ladies to celebrate one another. But, we won't stop you from living your best life, celebrate whenever you can get everyone together!
Step Two: Show Them They Will Always Have a "Pizza Your Heart"
Pick your Crust
Veggie-based: Cali'Flower crust pizza, Caulipower pizza crust,
Carb-based: Lite Thomas English Muffins, Flatout Light Original or Italian Herb
Pick your Sauce
Something familiar: Signature Select Pizza Sauce
Something different: Pesto from the olive bar
Pick your Toppings
Protein: Sliced Boars Dead pepperoni, cubed Boars Head ham or turkey
Veggies: Precut mushrooms, precut peppers, spinach, tomatoes, onion, herbs, olives
Salad
Feeling fancy? Try arugala and add on any leftover veggies you didn't use on your pizza
Feeling laidback? Opt for a bagged salad kit
Dessert
Try chocolate dipped strawberries from our bakery or frozen TruFru chocolate raspberries.
Step Three: Plan Fun Activities
From watching your favorite tv show, to crafting, spa activities and board games, choose a few fun activities to keep the mood light and festive!