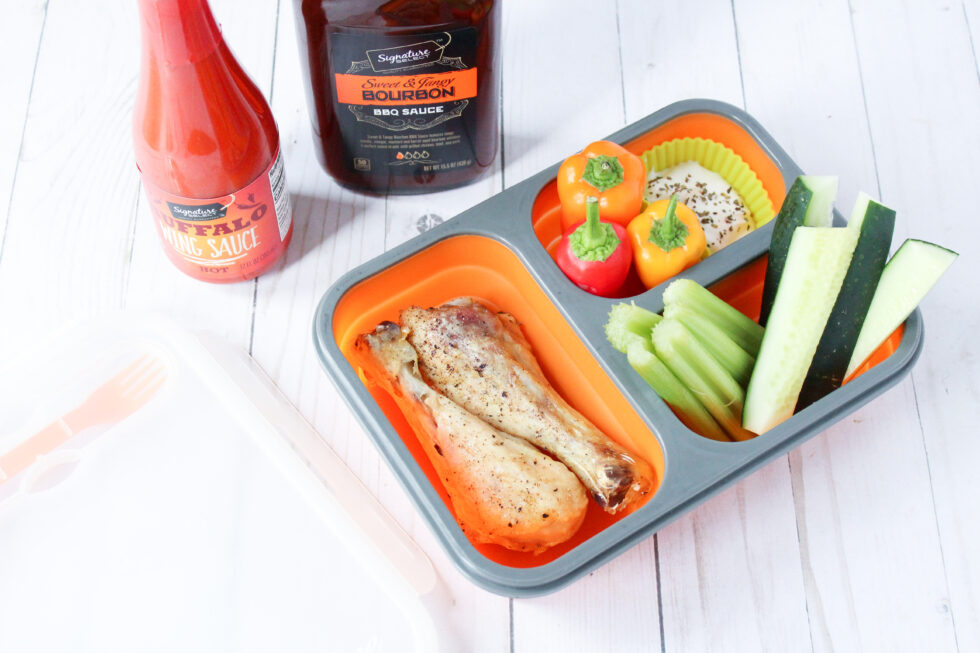 Game Day Chicken Wings + Lunch Revamp

Chicken wings are a party pleaser and great for kid lunches the next day. You can leave the meat on the bone or take it off and add veggies and a dip of choice for an easy leftover lunchbox meal.
What You Need
1 lb. Chicken Drumsticks 

Salt and pepper

Sauce(s) of choice
 How It's Made:
Preheat oven to 350 degrees

Pat the chicken dry with a paper towel and season with salt and pepper as desired

Bake for 45-55 minutes or until internal temperature reaches 165

Lightly drizzle on sauce of choice
Calories 170
Total Fat 10g
Protein 20g
Sodium 115mg
Fiber 0g
Sugars 0g
Ready to Start Shopping?
Get everything you need online!
Shop Online