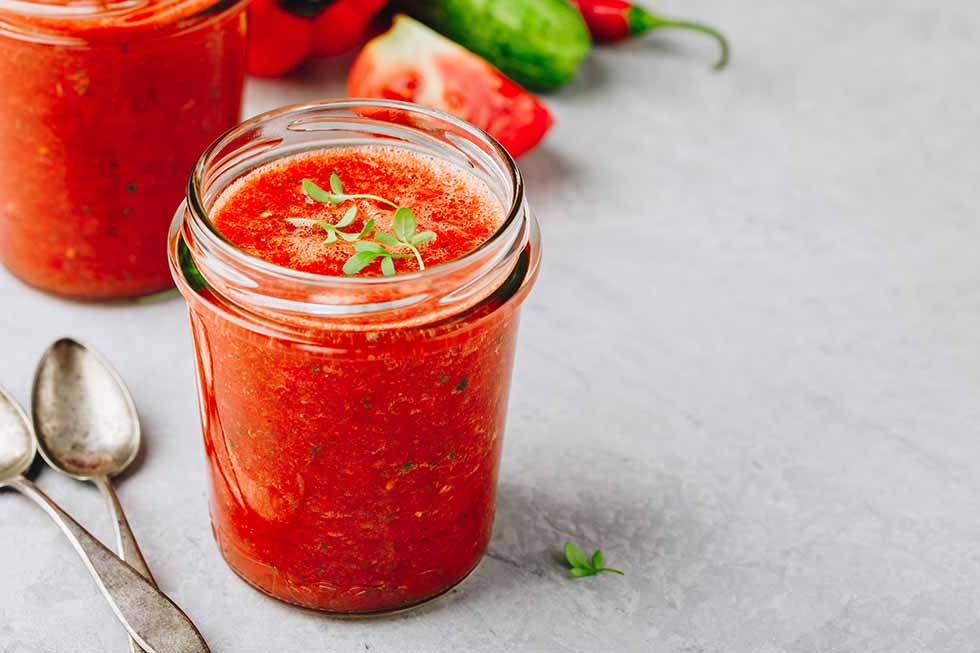 Gazpacho Soup In A Jar

Easy tomato gazpacho soup is a spring and summer must! Loaded with fresh veggies and lots of topping ideas, try it for lunch or dinner this week. 
 How It's Made:
In a blender or food processor combine all ingredients.
Use any additional water to get to desired consistency.
Cover tightly in individual jars or large container in fridge and chill for 3 hours.
When ready to serve, pull from fridge and garnish as desired.
Calories 185
Total Fat 7g
Chol 0mg
Protein 4g
Sodium 30mg
Total Carbs 25g
Fiber 8g
Sugars 14g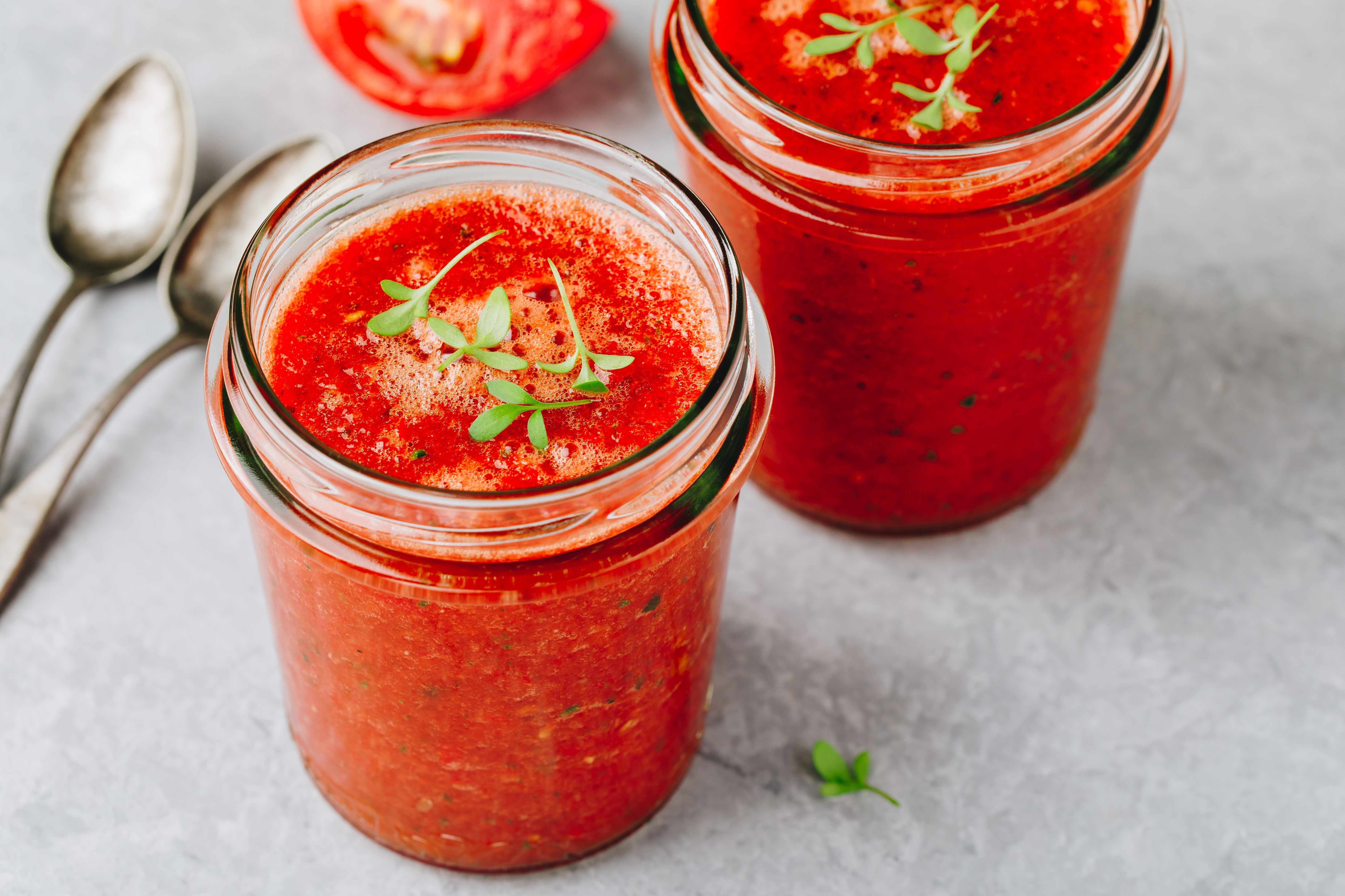 Ready to Start Shopping?
Get everything you need online!
Shop Online