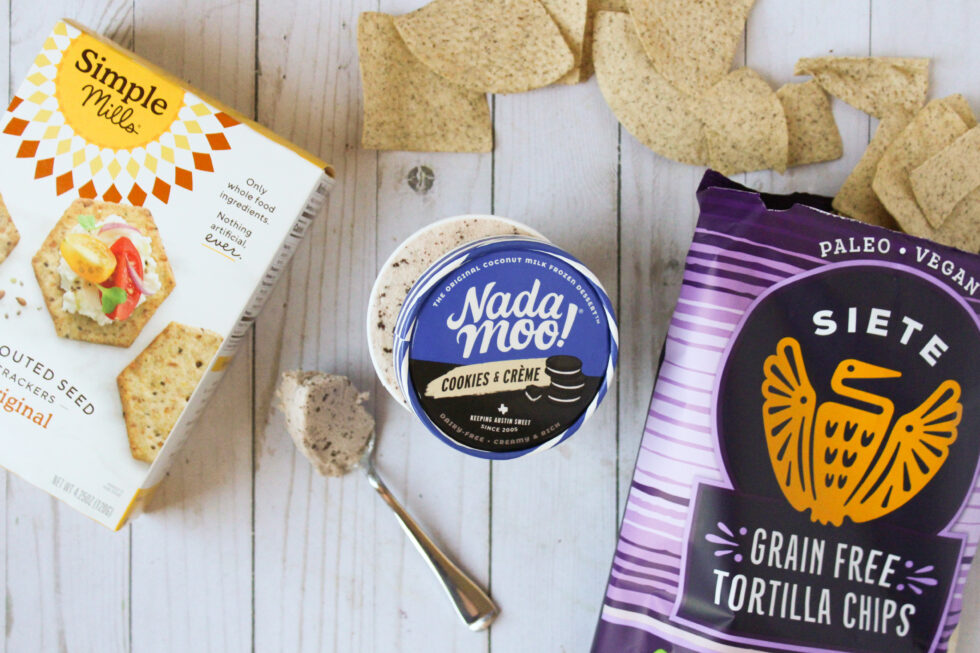 Gluten Free Ad Goodness

May is Gluten Free Awareness month and Market Street is your ultimate destination to find all things allergy friendly from the perimeter of the store and all throughout the aisles. Some of our recent favorites that are on our AD are:

Siete No Salt Chips

This no salt added chip is quickly starting to become one of our happy hour staples. Don't get us wrong, we love salt and it is a key component in many facets, but this allows for the salsas and picos to really shine.

Just Eggs

Looking for an egg alternative product but you still want the familiar taste? This will do just the trick in delivering all the plants with no egg.

Garden Lite Veggie Muffins

Check the ingredient list and you'll find these cute little muffins are veggie based. That's right! With the first ingredient being veggies you can barely tell they are there (which can be great with older picky eaters)!

Nada Moo Dairy Free Dessert

If you're looking for an ice cream without the cream look no further. Made with coconut milk you get all the smooth velvety texture of the traditional dessert without the graininess.

Nutpods Creamer

Grab a milk frother and up your game when it comes to your morning cup of coffee! These allergy friendly creamers bring a subtle fun flavor when it comes to your cup of joe!

Simple Mills Crackers

Pairing these crunchy crackers with a seasonal cheese or loaded with a edamame, chickpea, or black bean hummus and veggie has been our go to lately.