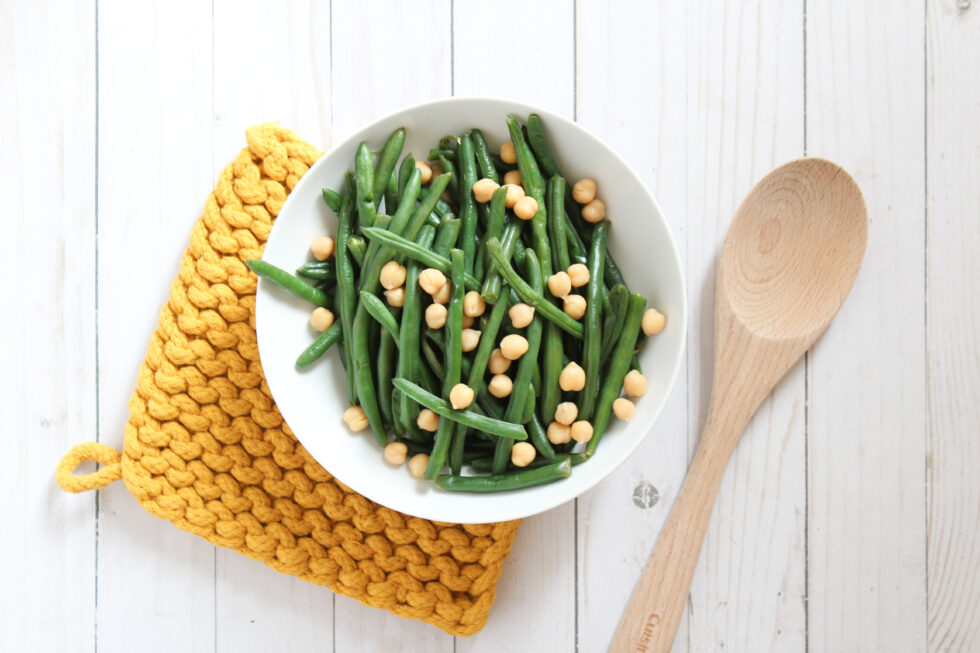 Green Beans With Crispy Chickpeas

Looking for a quick sidedish that you can have "running in the background" while you prepare a few other things for your meal? Look no further because this is it!
What You Need
1 bag Steammable Green Beans

1 small Onion

1 can chickpeas, drained and rinsed
 How It's Made:
Steam bag of green beans in the microwave according to package

Preheat the oven 400

Dice one onion and combine with chickpeas on a sheet pan and cook for 20 minutes

Combine all ingredients and enjoy
Calories 72
Total Fat 0g
Protein 3g
Sodium 3.5mg
Fiber 4g
Sugars 3g
Ready to Start Shopping?
Get everything you need online!
Shop Online