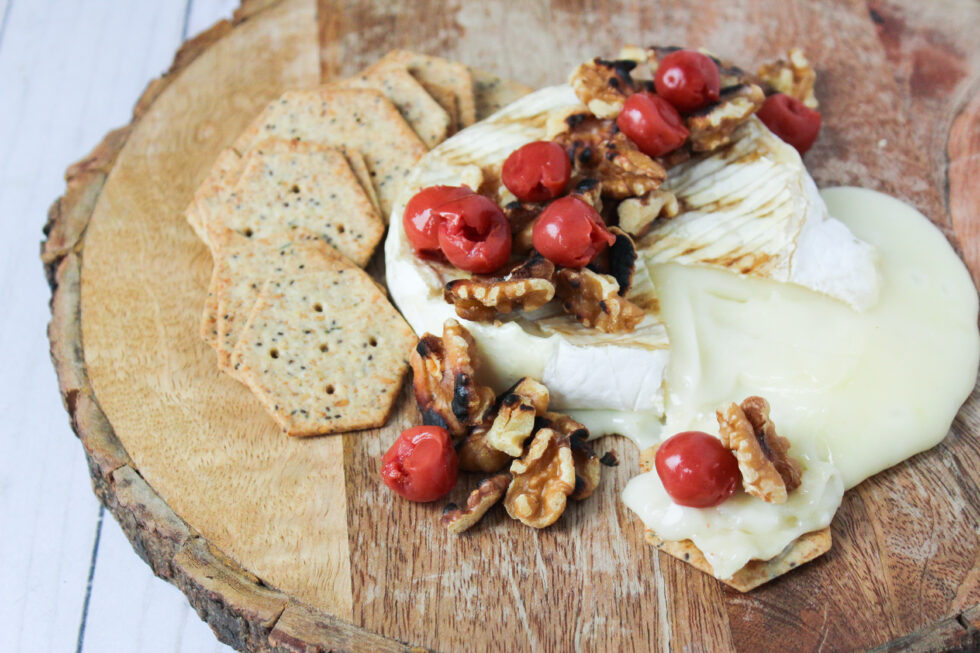 Grilled Brie with Walnuts and Cherries

Spring and summer happy hours are in full swing and we've got the perfect addition to your snack board, grilled brie! Brie is a wonderful creamy cheese that can pull both sweet and savory toppings. We've got you covered on a sweet and nutty side
What You Need
½ c. Cherries, pitted
½ Tbsp. olive oil
1 wheel Brie
¼ c. walnuts
 How It's Made:
Heat grill to 450 degrees

Brush a light coating of olive oil on the bottom of the brie

Skewer cherries

In a small castiron pan, place walnuts inside 

Place brie over indirect heat and other items over direct heat for 2 minutes. Close the lid

Flip the brie and close lid for another 3 minutes

Pull everything off of the grill and plate by placing the brie on the center of the plate and top with cherries and walnuts
Calories 197
Total Fat 18g
Protein 8g
Sodium 227mg
Fiber 0g
Carbohydrates 2.5g
Ready to Start Shopping?
Get everything you need online!
Shop Online