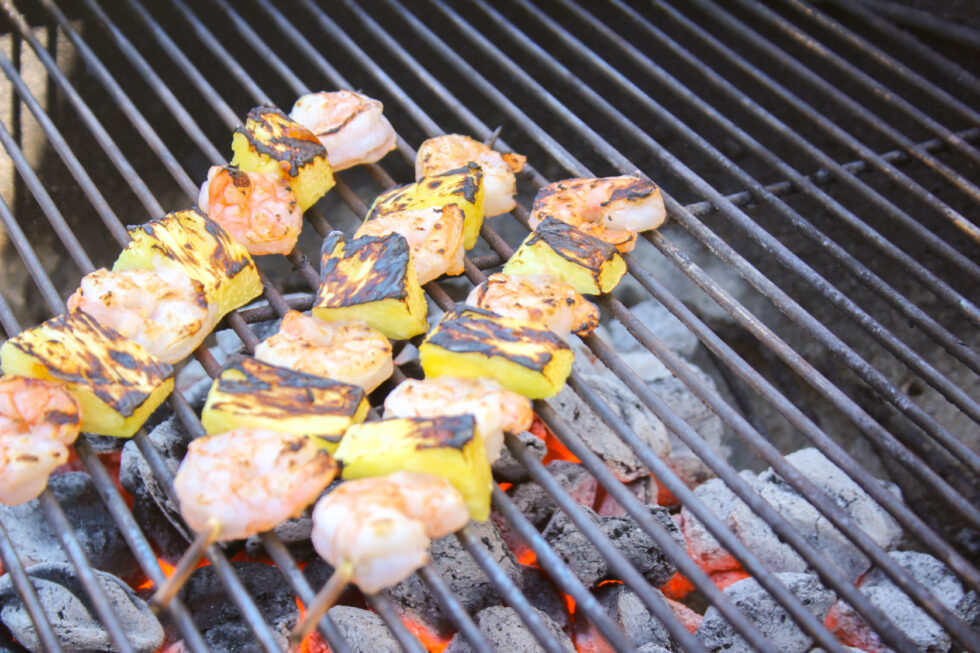 Grilled Jerk Shrimp and Pineapple Skewers

This 3-ingredient light entree is a delight at all times of the day – be it a lunch or bbq backyard BBQ. Even if the weather isn't cooperating pull out a grill pan for your stovetop.
What You Need
4 C. Pineapple

1lb. Shrimp, shelled and deveined

4 Tbsp. Jamaikan Jerk Seasoning
 How It's Made:
Preheat grill to medium high heat

Soak skewers in water pan

Cube pineapple in 1 inch squares

Place the pineapple and shrimp alternating on the skewer with ½ inch left on both ends

Sprinkle jerk seasoning evenly over all finished skewers

Cook for 2 minutes on each side

Let rest for 2 minutes and serve
Calories 192
Total Fat 1g
Protein 16g
Sodium 1632mg
Fiber 2g
Sugars 19g
Ready to Start Shopping?
Get everything you need online!
Shop Online