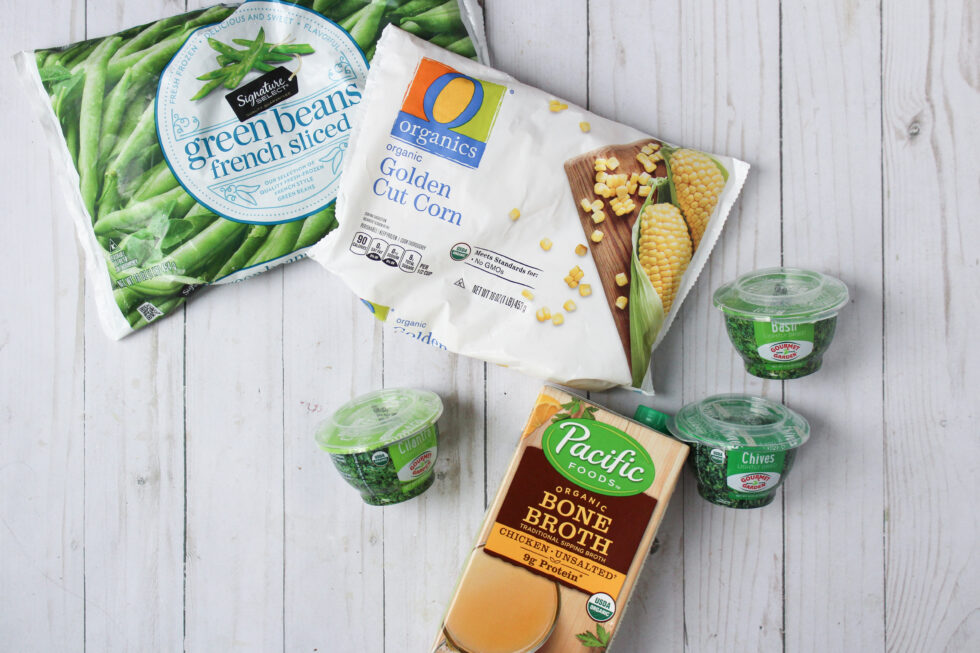 Holiday Shortcuts

Our top 3 2020 shortcut hacks to a simplified hosting experience are sure to take your planning time down!
Pre Chopped fresh herbs

While we love both dried and fresh herbs (and our Dietitian Taylor will usually double up and use both), there is something special about how food tastes with fresh herbs. You can find these pre-chopped herbs in the produce section, just be sure to use them quickly!

Broth

Homemade broth is a game changer, if you have the time to make it that is. So cue ready-made broths and stocks. Our favorite is the Pacifica unsalted chicken broth weather you are using it to pressure cook your turkey, make grandma's homemade dressing (or stuffing), or using it for leftovers as the base of a soup it's big on flavor and low on sodium which allows you to control what's going on nutritionally. We also really like the "Better Than Bullion"!

Freezer Veggies

We said it last year and we'll say it again, utilize your freezer! Frozen vegetables are picked at peak season leaving the fresh produce not as full flavor as it's freezer counterpart. Not only is it about flavor this time of year, but it's about saving time. Steamable bags are great and 1 less thing you have to worry about managing on the stove top.