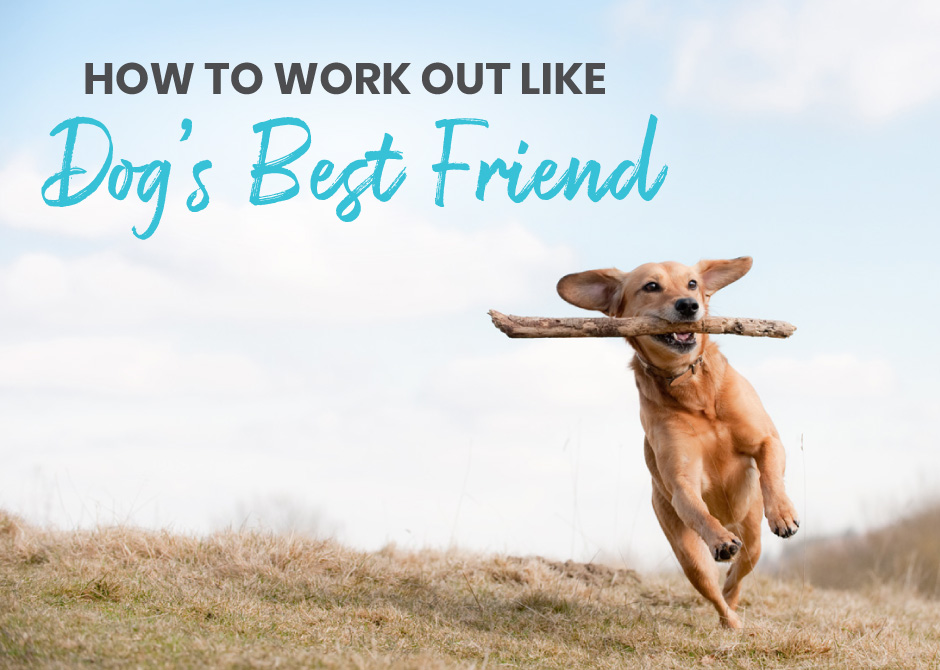 How to Work Out Like Dog's Best Friend

Your pup needs 30 minutes to two hours of exercise a day—and you need at least that much time with them to keep your sanity. Get moving with a tail-wagging activity that will earn two paws up from your furry pal.
Take a Hike
Sometimes exercise can be a walk in (a state or national) park. A short hike with your dog can be a great way for them to burn off some energy, and as an added bonus, gives you a reason to check out the local scenery!
Go for a Swim
Keeping your pal fit during the summer can be intimidating—or even dangerous. Taking your pup to the pool is a much more relaxing and safe way to keep you both happy and healthy!
Play Catch
Tossing a ball around doesn't take much time or effort for you, but is life-changing to your ball of fur!
Start a Game of Tug-Of-War
All you need is a short length of rope and a little bit of space to make tug-of-war history! This is a great exercise as it works out more than just your pup's legs!
Go for a Run
Is walking the dog a little too tame for you? Take them on your morning run! This is just as good for them as it is for you, just make sure to go either in the morning or the evening to avoid the heat!
Teach a New Trick
Even if you have an old dog, this is a great way to keep them in shape physically and mentally! There are plenty of resources online for teaching dogs tricks—just pick your favorite!
Let Your Dog Walk You
Looking for some excitement in your daily walk? Let go of the reigns a little (metaphorically)! Your furry friend would probably love to explore somewhere new with you, try letting them take the lead!
Obsessed with Your Pet?
There's a club for that. Click the link below to start receiving exclusive discounts and curated content from our Pet Club.
Sign Me Up!
Want to See More From Health and Wellness?
We'd love to see you too! Download our quarterly lookbook to for the latest trends from our lifestyle gurus.