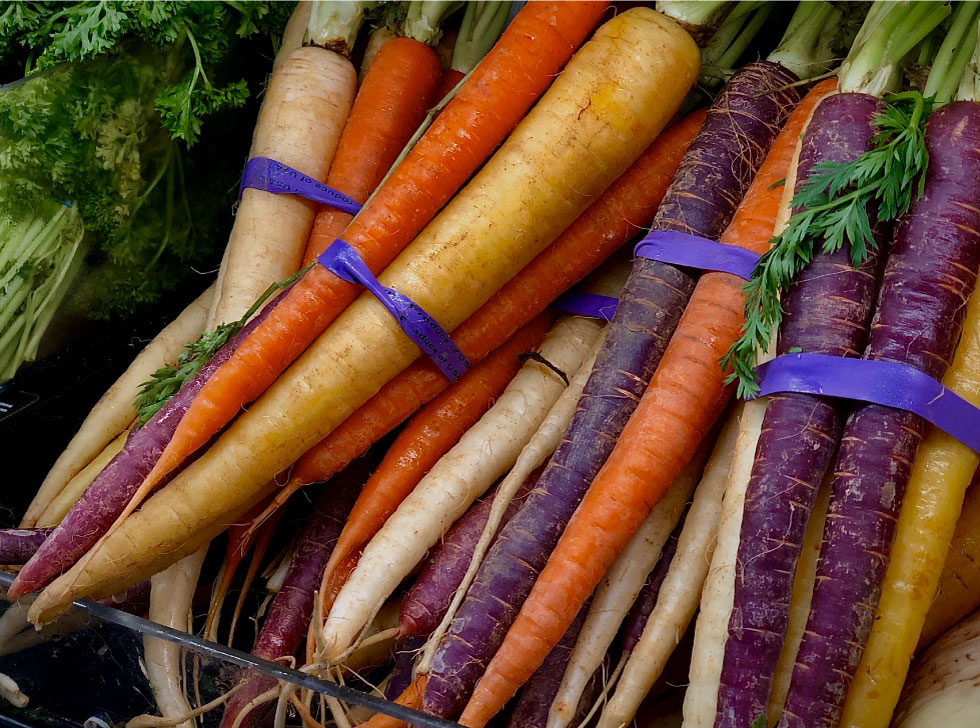 International Carrot Day

Feeling hoppy? We've got you covered. Carrots are great sources of vitamin A, beta-carotene, vitamin K, and fiber, and promote eye health. For International Carrot Day, we are here to share with you our favorite carrot products!

Bolthouse Farms 100% Carrot Juice: there's nothing more refreshing than drinking a cold glass of carrot juice. 1 cup of this juice provides you with all of your daily recommended amounts of vitamin A.

Amrara Carrot Raspberry Smoothie Melt: These plant-based yogurt snacks are great for those who don't ike the taste of carrots but still want to consume some of the same nutrients as carrots. These snacks have no added sugar!

Stahlbush Island Farms Tri-Colored Carrots: These carrots are pretty cool and come in different colors! Enhance the color of your meals by using these carrots next time you cook dinner. They can be steamed, grilled, or even baked!

Rhythm Carrot Chips: these lightly salted carrot chips are wonderful for when you want a little something salty and crunchy. With 1 bag being the serving size and only 150 calories, we like this for our volume eater guests. We also have loved introducing this texture to 9-12 month babies who are trying different textures and flavors.

No Salt Added Canned Carrots: We love fresh, frozen, and canned produce especially when we can find their no salt added varieties. With that said, canned foods are becoming more popular and can help reduce waste therefore saving you time and money!