KitchenAid Mixer Tips From a Top Fan + Carrot Apple Salad Recipe

Alright, confession time… I love my KitchenAid Artisan Stand Mixer and I'm a dietitian. Yes, I bake. 

There, I said it. Phew!

Here's the thing though, having a KitchenAid mixer has been a time saver in my kitchen! It is amazing for a million things other than mixing cake batter. It gives me a quicker process with weeknight cooking and meal prepping. Like many home cooks, I used to use it just for baking. Once I stepped out of that lane, I experimented with mashed potatoes and then began testing other savory items as well. Confession time again… there has definitely been some error… Pro tip, over-mixing meatloaf lets the gluten became too developed. Lesson learned. 

Here is a great list below to start you on your journey. To boot, it's basically a piece of art so I leave mine out on display.
Mashed sweet potatoes

Shredded chicken

Dough for pizza/pasta

Butter

Whipped Cream

Guacamole

Anything baking (cakes, cookies, brownies, breads, biscuits,

All the fun attachment possibilities

Spiralizer

Pasta cutter

Ice cream

Meat grinder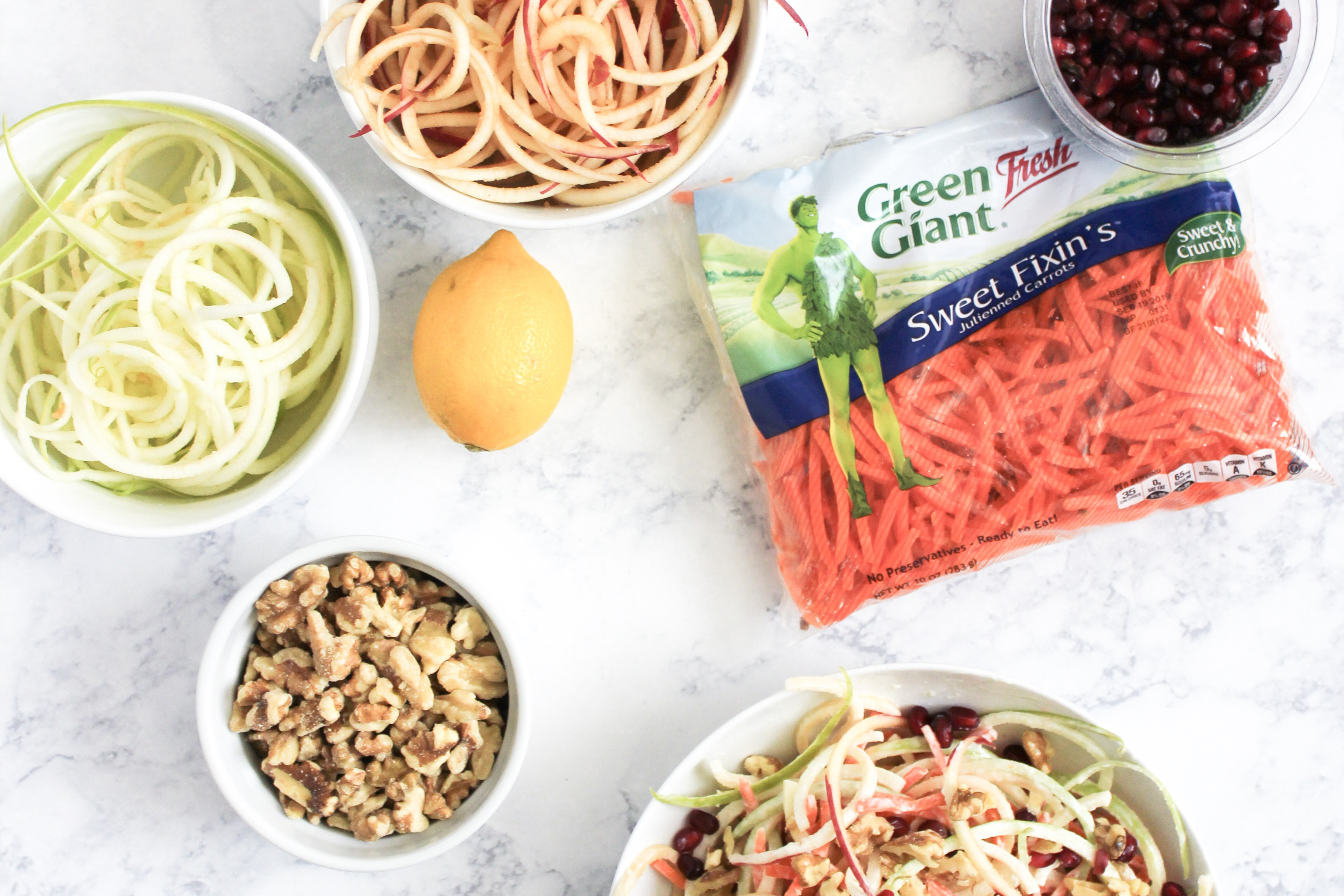 Spiralized Apple Carrot Salad
Serves 6
2 granny smith apples
2 gala apples
16 oz shredded carrots
1 cup walnuts
1 lemon, zest and juice
1 cup pomegranate seeds
1, 5.3 oz Yoplait 100 kcal Greek yogurt
Directions
Spiralize apples (use kitchen aid spiralizer attachment to promo what it has the capabilities to do)

In a large bowl combine yogurt, zest and juice of lemon and combine

In the same bowl, combine spiralized apples, shredded carrots, ¾ of the walnuts and ¾ of the pomegranate seeds. Stir.

Sprinkle the remaining walnuts and pomegranate seeds on top for garnish
Nutrition
Calories 262, Protein 6g, Cholesterol 0mg, Carbohydrates 34 g, Fiber 8.5g, Sugar 20.5g, Fat 13g, Sodium 72mg