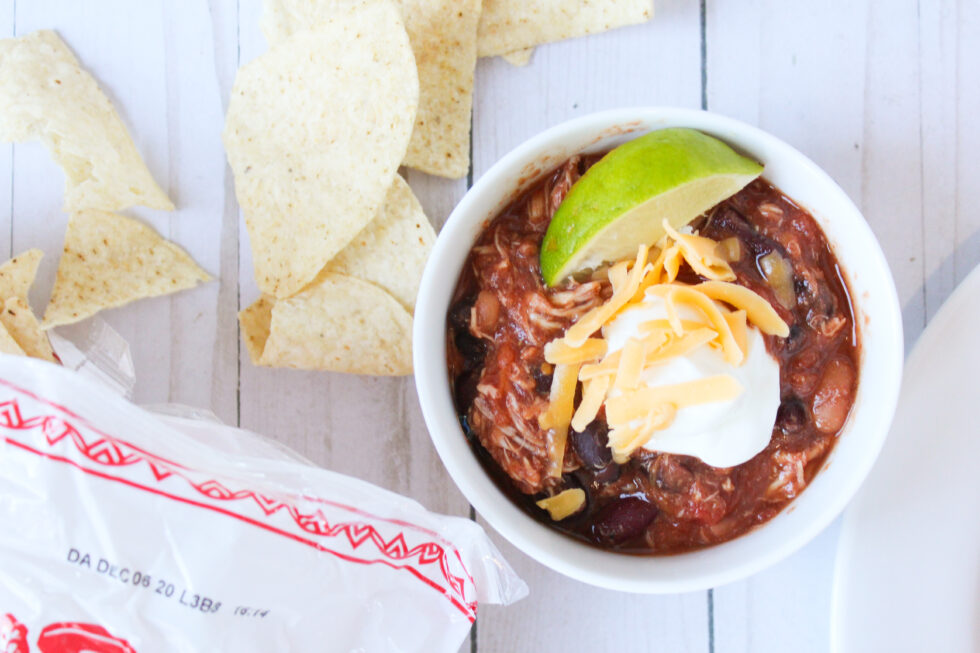 Leftover Turkey Chili

Ever tried turkey as your protein of choice for your homemade chili recipe? Now would be the perfect time to try! You can simmer this all day in the crockpot or put it in a pot on the stove for a quick weeknight wonder.
What You Need
1 lb. Turkey
1, 14oz can low sodium Black Beans
1, 14oz can low sodium Kidney Beans
1, 14oz can low sodium White Beans
1, 28oz can tomatoes
2 Tbsp. Chili powder
1 Tbsp. Cumin
1 Tbsp. Garlic
½ tsp. Cayenne
½ tsp. Oregano
Salt and pepper to taste
Optional toppings: time, cheese, greek yogurt, tortilla chips
 How It's Made:
Shred leftover turkey and place in crockpot

Drain and rinse beans and add them to the crockpot

Add tomatoes and additional spices

Cook on low for 8 hours or high for 4 hours
Calories 308
Total Fat 2g
Protein 26g
Sodium 912mg
Fiber 12g
Sugars 7g
Ready to Start Shopping?
Get everything you need online!
Shop Online