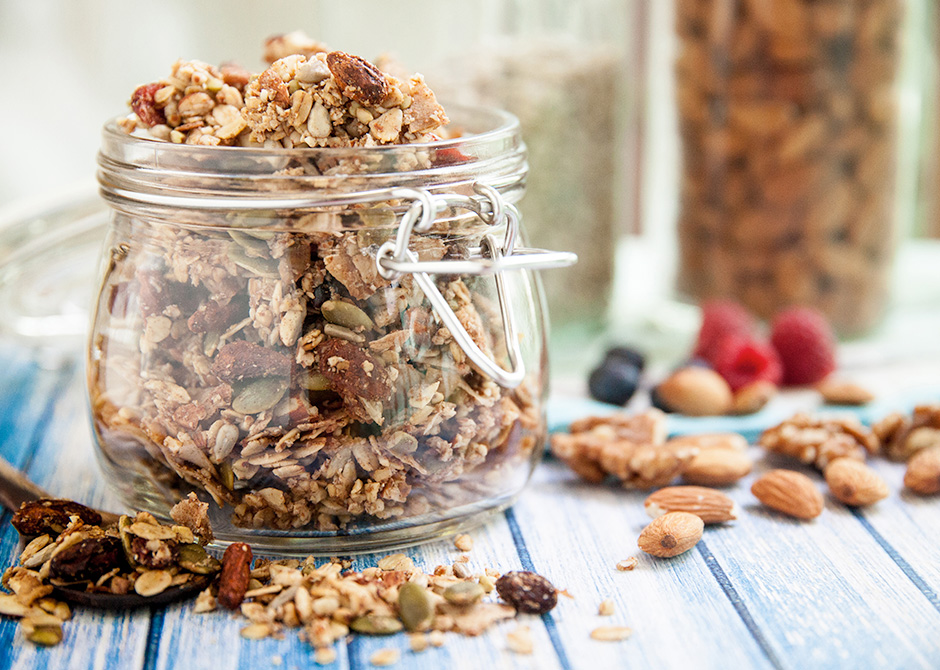 DIY Snack Mix

Mix up your snacks and take your favorite flavors with you wherever you go!
What You Need:
12 oz Open Nature™ strawberry granola
1 cup unsweetened coconut flakes
¾ cup sunflower seeds
¾ cup pumpkin seeds
¾ cup plain Cheerios™
 How It's Made:
Pour all ingredients into a large bowl and mix well.
Store in an airtight container and scoop into plastic baggies when ready to serve.
Calories 255
Total Fat 13g
Protein 6g
Total Carbs 27g
Fiber 4g
Sugars 8g
Let's Get Mixing!
Shop everything you need online or in-store now!
Shop STREETside
Find My Store
Ready for a Second Helping of Health and Wellness?
Download our quarterly guide for an exclusive taste of the latest health and wellness trends, brought to you by Market Street's in-house nutrition experts.