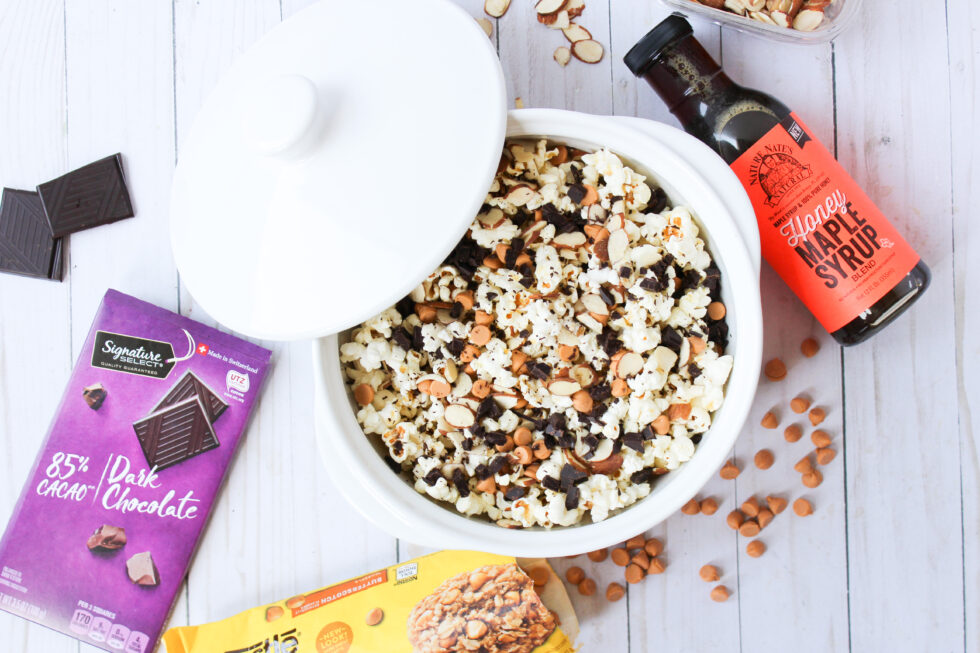 Maple Bacon Popcorn Mix

Popcorn gets a fun look fall inspired look this year. The next time you are cooking up some bacon save the drippings to use for this recipe!
What You Need
1 Tbsp Olive Oil

¼ c. Popcorn Kernels

1 Tbsp. Bacon Drippings

1 Tbsp. Maple Syrup

¼ c. Butterscotch Chips

2 Squares Dark Chocolate, Chopped

¼ c. Slivered Almonds

¼ tsp. Salt
 How It's Made:
Turn stove on to medium high heat and add olive oil

Pour kernels into pot and place lid on where steam can build but still escape

Once you hear the 3rd kernel pop give the pot a small shake to coat the other kernels

Continue to pop until you hear the popping come to a slow about 2 seconds between the final few and remove it from the heat immediately

Combine the bacon drippings and syrup and evenly drizzle over popcorn and stir to combine

Scatter all other ingredients on top and enjoy
Calories 258
Total Fat 18.5g
Protein 2g
Sodium 254mg
Fiber 0.5g
Sugars 15g
Ready to Start Shopping?
Get everything you need online!
Shop Online