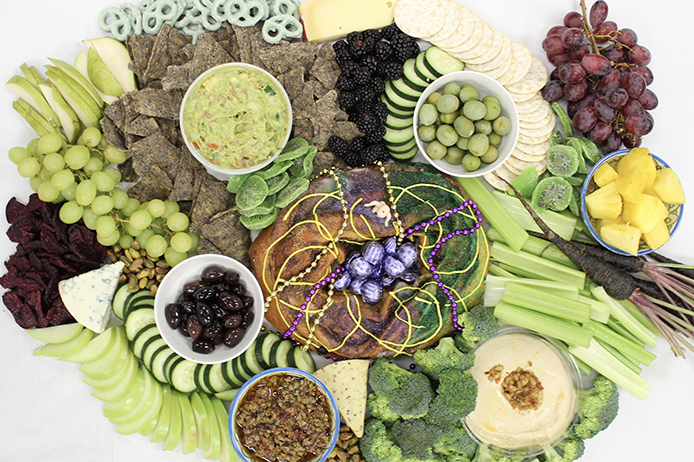 Mardi Gras Charcuterie

Our dietitians are big foodies and any way they can add a little nutrition to the mix they sure do! Food is a focal point of so many gatherings so why not put an 80/20 spin on a Mardi Gras Charcuterie. Our dietitians are all about "eating a rainbow" but when it comes to a theme they go all out. So why choose the purple, green and gold colors? Well, purple represents justice; green represents faith; gold represents power.

To assemble this board place a few of the "big ticket" items down and have that be your anchor for the board. We chose the kings cakes, guacamole, hummus, and pineapple as anchors and built around that. The second thing to think about is what goes together. An example of this would be that you see the Beanitos chips circling the guacamole and the broccoli and celery around the hummus. Let your creative juices run wild when you're putting together yours! 
What You Need:
And don't forget the King Cake! Visit your local Market Street bakery to pick one up.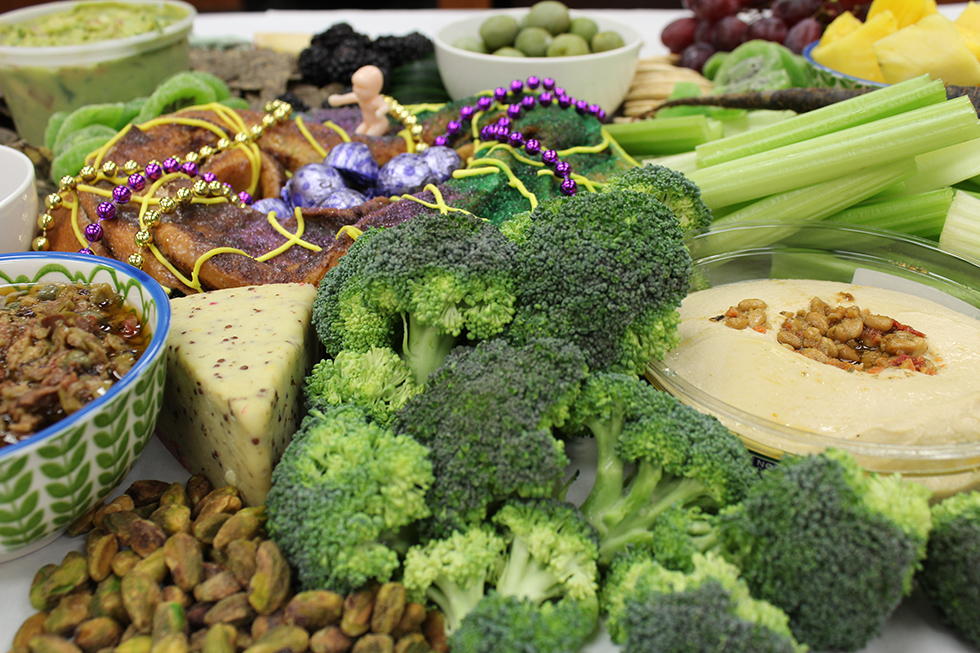 Ready to Start Shopping?
Get everything you need online!
Shop Online