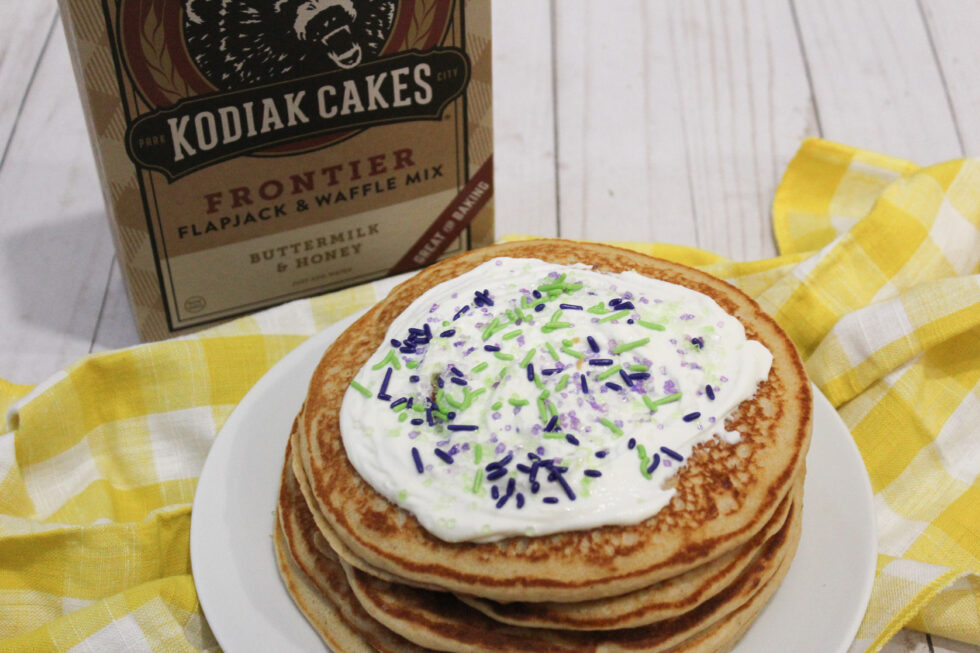 Mardi Gras Pancakes

Happy national pancake day which also happens to be Fat Tuesday! We are taking a spin on the classic with kodiak cakes pancakes this year by giving you a leg up on your fun day! With the amped up nutrition content of kodiak cakes you don't need to feel any guilt with starting your day off with an indulgent breakfast.
What You Need
2 c. Kodiak Pancake Mix

2 c. Fairlife milk

3 Tbsp. Ricotta cheese

3 Tbsp. Fat Free Greek yogurt

2 tsp. Powdered Sugar

Purple, Green, Yellow Sprinkles as Desired
 How It's Made:
Mix and make Kodiak according to the package instructions (made with milk), makes 6 pancakes

Mix ricotta cheese and powdered sugar together until smooth

Fold in greek yogurt

Lather evenly on top of pancakes and sprinkle with green, purple, and yellow sprinkles
Calories 168
Total Fat 2g
Protein 15g
Sodium 297mg
Fiber 3g
Carbohydrates 23g
Ready to Start Shopping?
Get everything you need online!
Shop Online