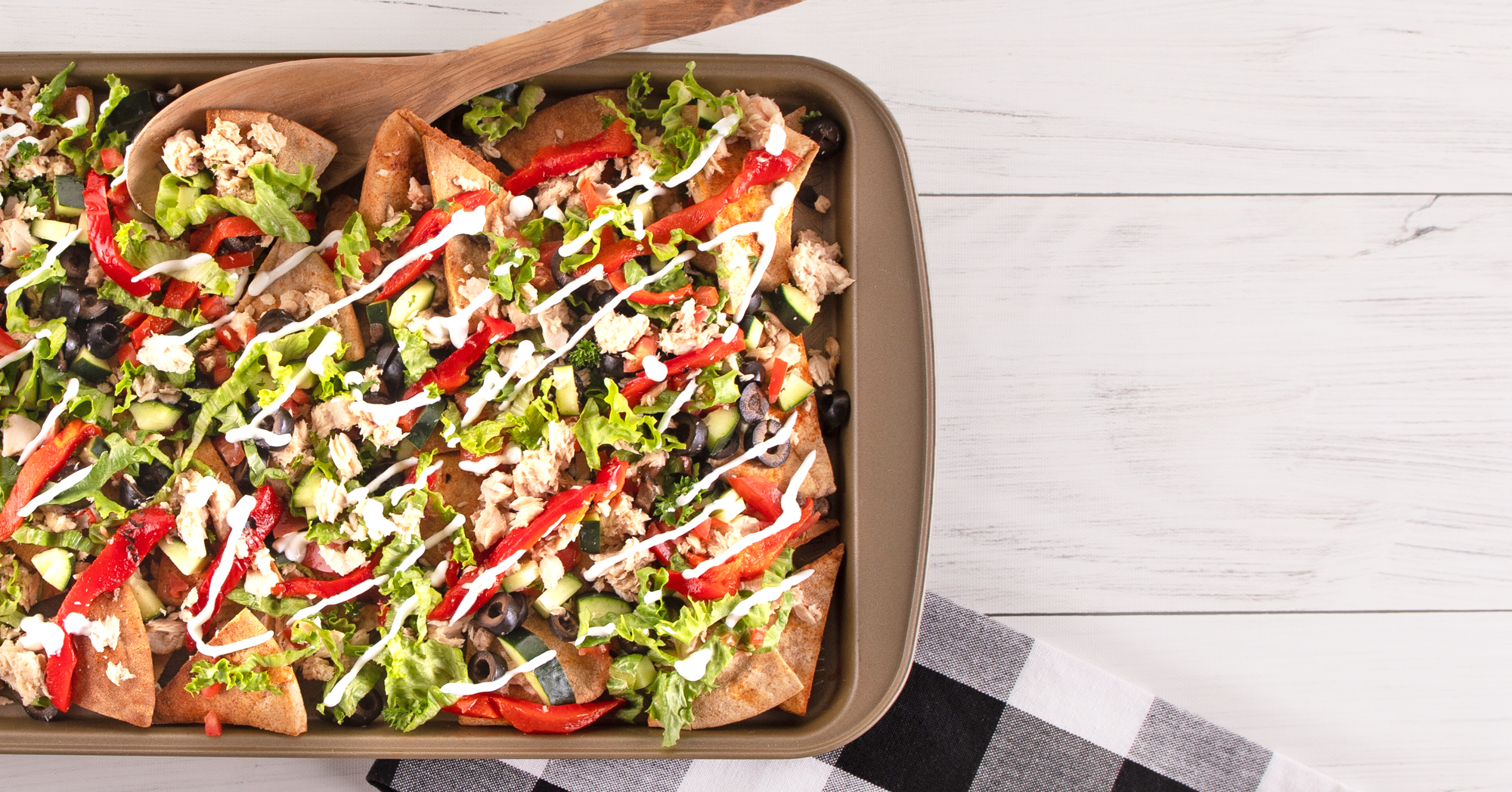 Mediterranean Sheet Pan Nachos

Giving up meat doesn't mean you have to give up flavor! Make these delicious sheet pan nachos for the whole family to enjoy!
4 whole wheat pita

2 Tbsp Olive oil

Paprika, to taste

1, 5.3 oz Greek yogurt

1 tbsp lemon juice

1 Tbsp garlic powder

2, 4 oz cans salmon

4 roma tomatoes

1, 12 oz jar roasted bell peppers, drained

1, 4 oz jar olives, drained and rinsed

1 cucumber, diced

1 bunch, parsley roughly chopped

1 head lettuce, thinly sliced to top as desired
Preheat oven to 400

°

Cut pita into 6 chips, brush with olive oil and sprinkle with paprika. Bake in oven for 12-15 minutes

To make the sauce: combine greek yogurt, lemon juice and garlic powder

Build nachos with all ingredients

Top with Greek yogurt sauce

Calories 418
Carbs 40g
Sugar 5g
Sodium 726mg
Fiber 5g
Fat 15g
Cholesterol 77mg
Protein 31g

Get everything you need to make our Mediterranean Sheet Pan Nachos online or in-store!


Download our quarterly guide for an exclusive taste of the latest health and wellness trends, brought to you by Market Street's Registered Dietitians.