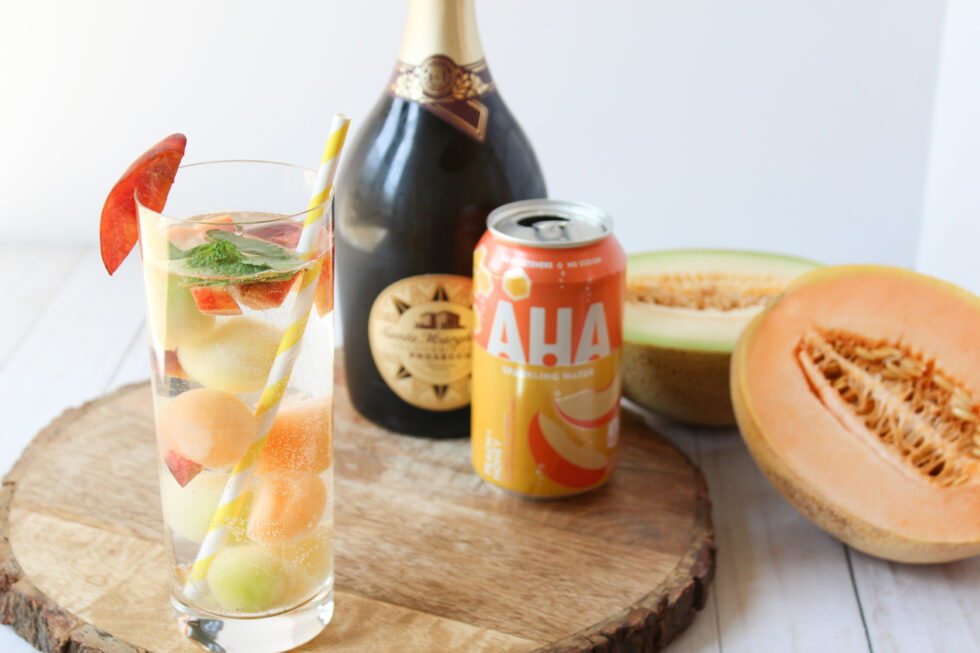 Melon Mint Spritzer

Staying hydrated in the summer can be a challenge when you aren't use to throwing back massive amounts of water. So lighten it up with these fun ingredients sure to have you drinking it all in.
What You Need
1 Aha water

1 small Cantaloupe Melon, ½ c. balled

1 small Honeydew Melon, ½ c. balled

1 pkg. Mint

Optional: sparkling wine of choice (we recommend: Santa Margherita Prosecco)
 How It's Made:
Use a melon baller to hull out melons

Freeze balls to use as ice cubes

Pour in sparkling water (and optional alcohol) equal parts

Garnish with mint leaf and enjoy
Serves 2 (excludes alcohol)
Calories 35
Total Fat 0g
Protein 1g
Sodium 19mg
Fiber 1.5g
Sugars 7g
Ready to Start Shopping?
Get everything you need online!
Shop Online