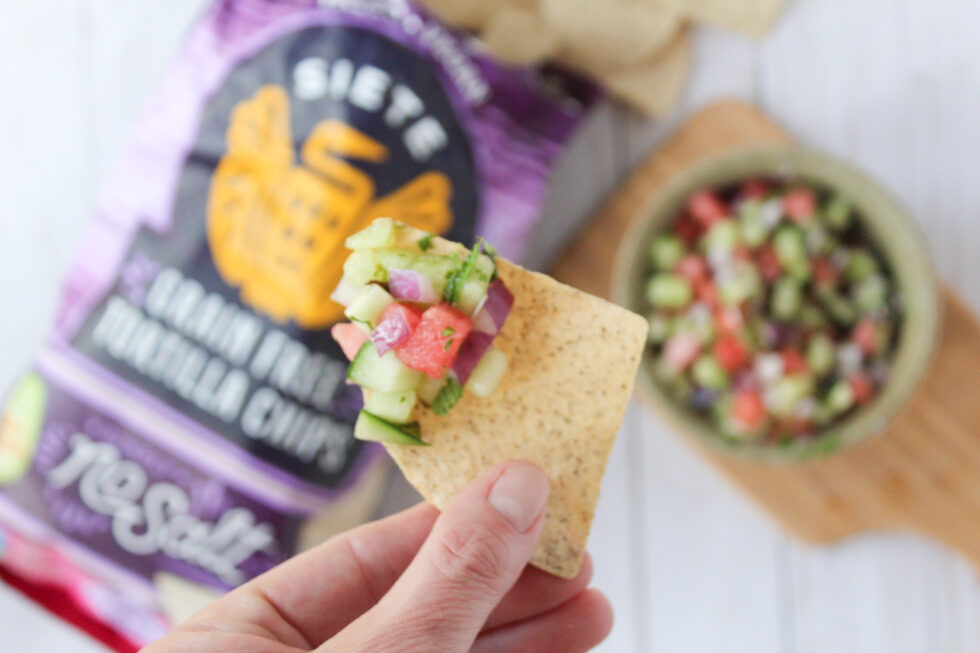 Melon Pico

Melons are in peak season right now and this watermelon pico foots the bill from happy hour to topped on grilled shrimp or chicken.
What You Need
½ c. watermelon
½ c. honeydew melon
¼ c. red onion
⅓ c. cucumber
½ lime, zested and juiced
15 mint leaves
 How It's Made:
Dice watermelon, honeydew, cucumber, and red onion to all the same size

Mince mint leaves

Combine all ingredients in a bowl and serve with chips, mixed with a grain or even over grilled shrimp or chicken.
Calories 45
Total Fat 1.5g
Protein 1g
Sodium 8.5mg
Fiber 1.5g
Carbohydrates 11g
Ready to Start Shopping?
Get everything you need online!
Shop Online