Mexican Flatbread Pizza

Meatless Monday doesn't have to be boring and lacking in flavor.  It can be just the opposite. Try this Mexican Flatbread Pizza and see for yourself!
Ingredients:
8oz plant based chorizo (substitute chorizo if you would like to do animal protein)
1 pkg fresh cut fajita veggies (or 1 small onion and 2 bell peppers of choice)
1 medium tomato
½ cup shaved carrots
½ cup mushrooms
4, 90 calorie Flatouts
1 ready-made jar pizza sauce
Optional Toppings: Cotija cheese, avocado, Freshcut pico, toasted pepitas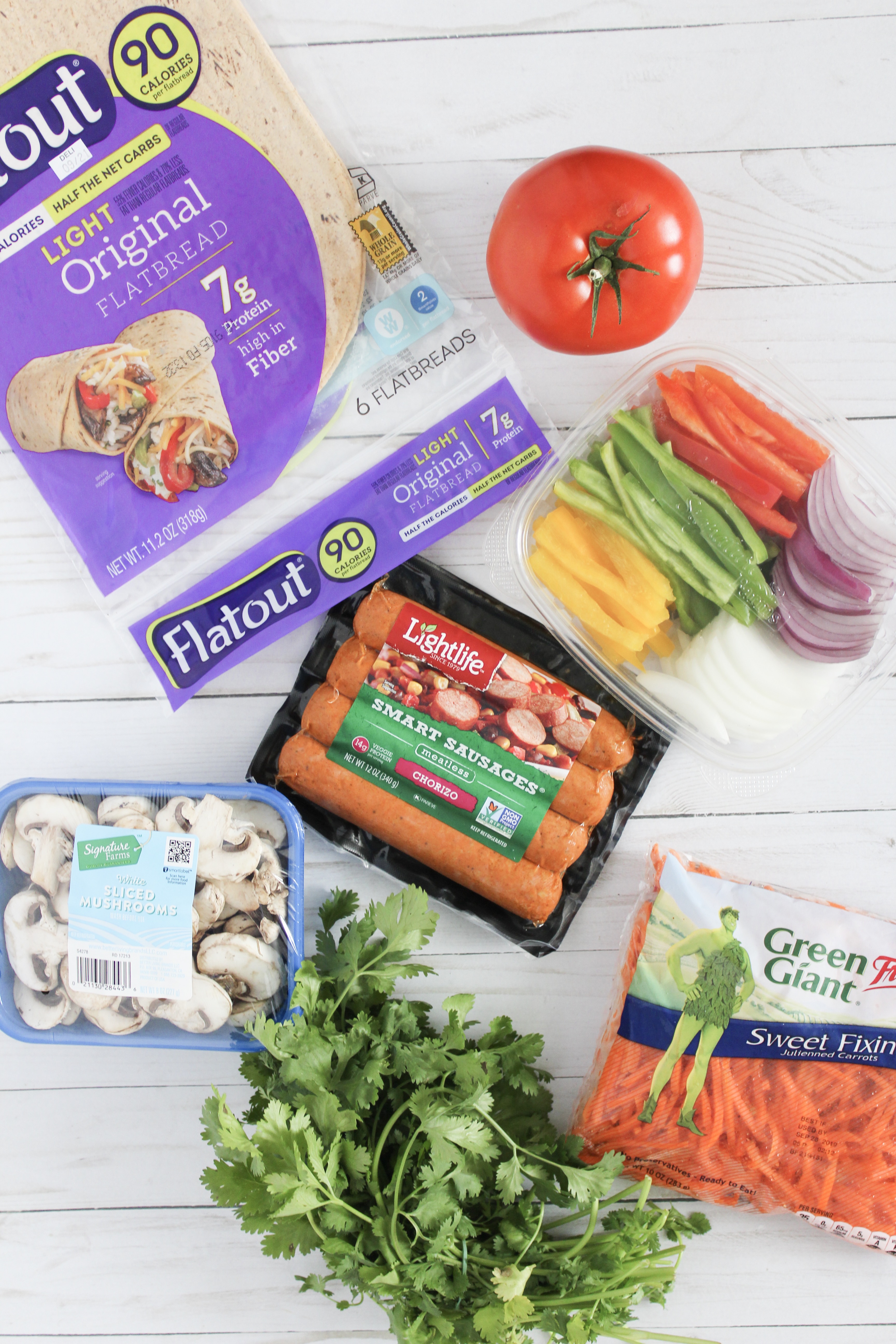 Directions:
Preheat oven to 450 degrees.
Par bake the Flatout for 2 minutes.
Spread 2 Tbsp of pizza sauce on crust.
Crumble chorizo, onion, bell pepper, tomatoes, carrots, mushrooms directly onto crust and place back in the oven for 5 minutes to melt flavors together.
Top pizza with additional toppings as desired.
Serves 4
Nutrition: Calories 202, Carbohydrate 22g, Fiber 10g, Sugar 3g, Fat 7g, Cholesterol 0mg, Sodium 626mg, Protein 17g