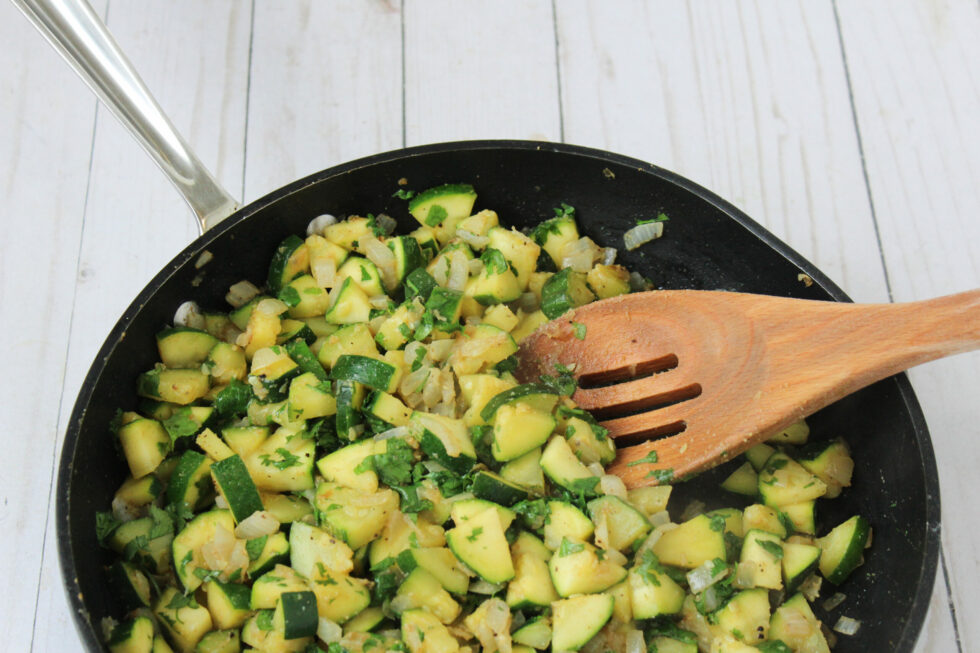 Mexican Spiced Zucchini

This twist on a traditional vegetable offers a fresh way to lighten up your traditional tamale plate (you know, instead of rice and beans).
What You Need
½ Tbsp. Butter
3 Zucchini
1 small Onion
¼ bunch Cilantro
½ Tbsp. Cumin
1 tsp. Coriander
Salt and Pepper as desired
 How It's Made:
Chop zucchini into coins and then again in half

Dice onion

Mince cilantro

In a pan over medium high heat add the butter and  onion and saute for 5 minutes

Add the cumin and coriander and saute for 1 minute

Add the zucchini and saute for 5-10 minutes or until desired softness

Garnish with cilantro and serve
Calories 74
Total Fat 5g
Cholesterol 12mg
Sodium 14mg
Carbohydrates 7g
Fiber 2g
Sugar 3g
Protein 2g
Ready to Start Shopping?
Get everything you need online!
Shop Online