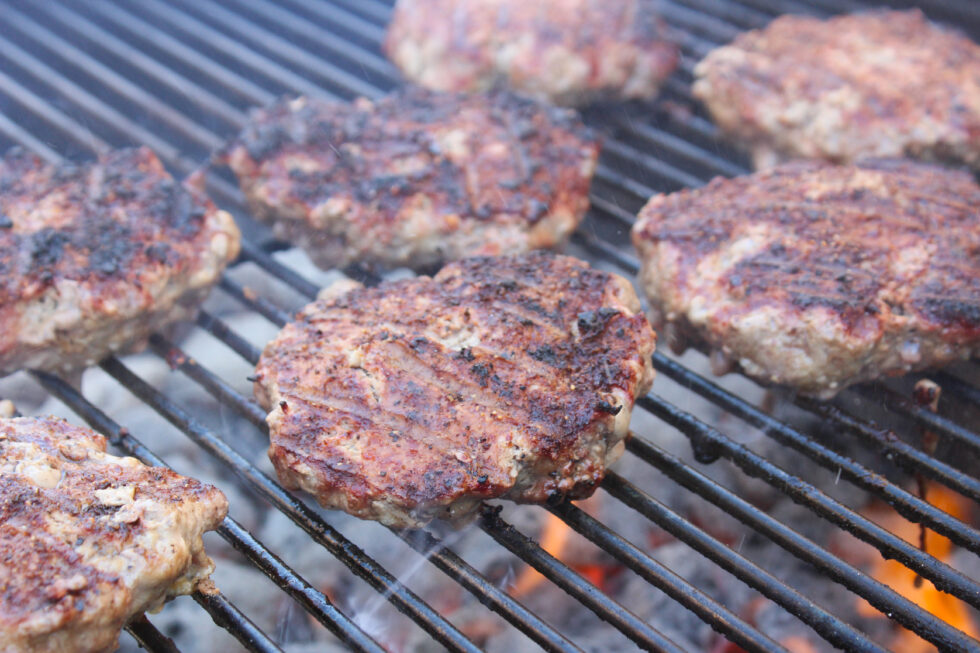 Mixed Meat Burger

Burgers are a summer grilling staple and this mixed meat burger delivers on flavor and if you have things leftover from your quarantined kitchen days. 

If you want to make this burger ½ meat and ½ leftover veggie components you can do about 1 lb meat and 2.5 cups veggies finely chopped. Be sure to use an egg or 2 to help bind it all together.
What You Need
1 lb, 80/20 Ground beef

1 lb Ground turkey
 How It's Made:
Preheat grill to medium high heat

Combine the beef and turkey in a bowl loosely with your fingers 

Combine into 4 oz circular patties

Cook for 4 minutes on one side and 4 on the other

Cook an additional 2 minutes per side until internal temperature reaches 150 degrees for a medium done burger

Toppings we chose: grilled red onion, grilled red pepper, lettuce, boars head american cheese, pickles, whole wheat buns, and a slice of a beefsteak tomato (that's camera shy)
Serving Size: 1, 4oz burger
Calories 229
Total Fat 16g
Protein 21g
Sodium 70mg
Fiber 0g
Sugars 0g
Ready to Start Shopping?
Get everything you need online!
Shop Online