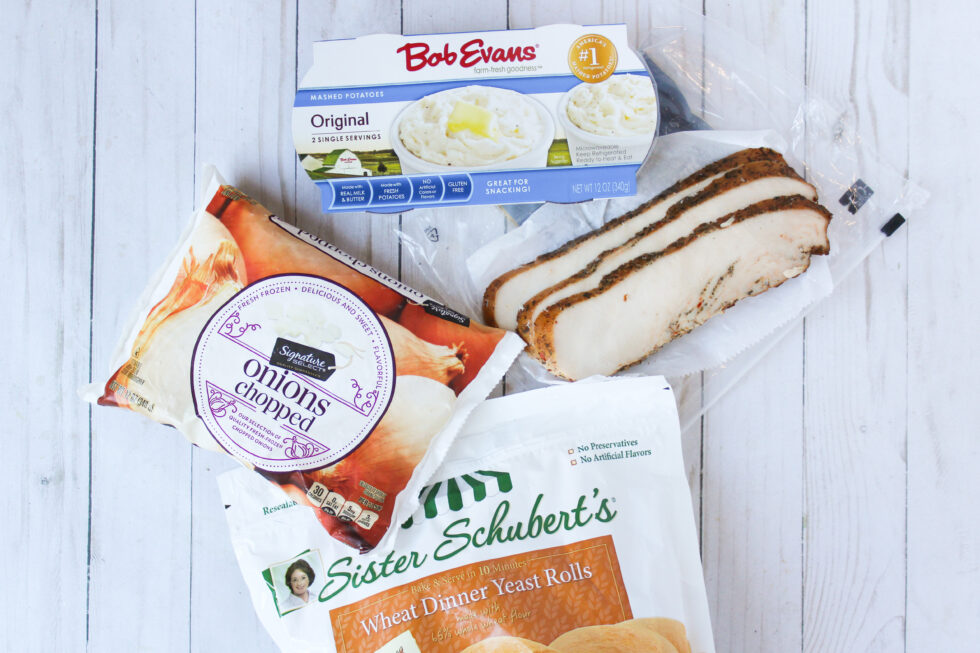 More Holiday Quick Picks

Quick hacks to a delicious thanksgiving dinner can be challenging when you're competing with great-grandmas 2-day stuffing recipe. The great thing about our simple hacks is that they aren't meat to compete but rather bring simplicity and familiar flavors to the table without skimping on traditional flare. Here are our top 5 food hacks of the season:
Frozen Foods be it rolls or veggie side dishes these foods are perfect for storing days ahead of time and simple to prepare while packing in seasonal flavor

Carrot Souffle from the food service area.This is actually available year round at Market Street and always a seasonal hit if you don't want to make the sweet potato casserole from scratch

House smoked turkey from deli. Don't have time to do the traditional turkey? Get the deli to slice it as thick or thin as you like and serve it up hot on your table. No one has to know

Bob Evans packaged mashed potatoes taste like the real deal. Don't believe us? Try them!

Pre chopped onion and ready squeeze garlic. These two ingredients are the start of any great dish and shortening your prep time tremendously if you snag these items for your big prep day.