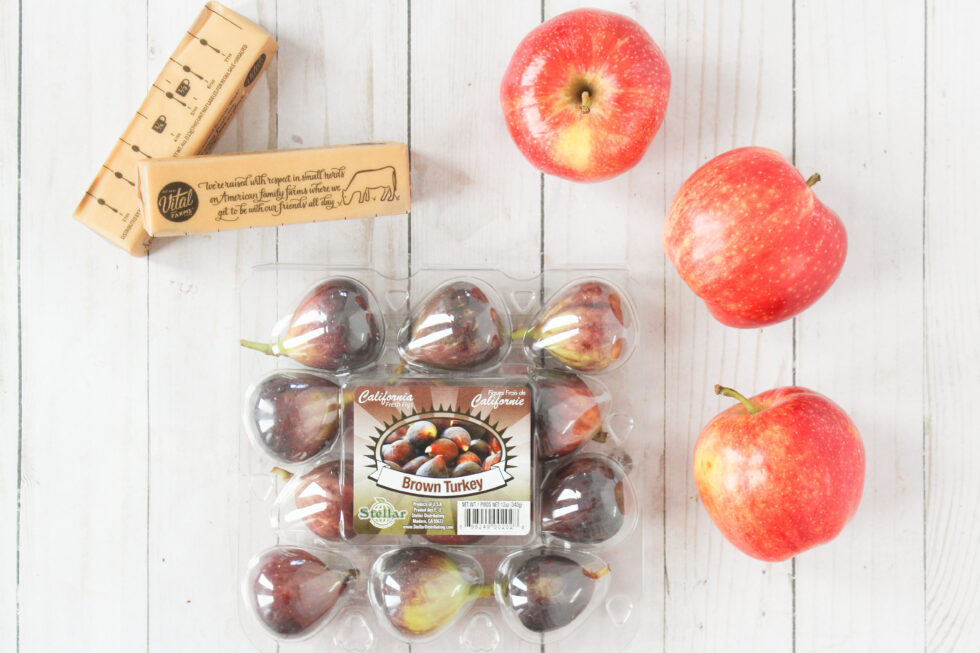 More Than Just Pumpkin

The fall pumpkin craze is real but there is so much more out there to get excited about for the fall season. Things like apples, pear, carrots, winter squash varieties are all coming into or hitting their peak season during this time. On top of that you have things that are year round items that get a fleeting moment of glory in the fall like cinnamon, browned butter, pecans and so on. So let's talk about how to add a little more fall to your plate outside of just the delicious pumpkin.

Apples

While you can grab an apple year round, they really hit perfection in the fall and most certainly have a moment with everything from baking them to using it in school lunchboxes. A medium apple is about 95 calories, 4 grams of fiber and 14% of your daily vitamin C recommendation. In a large 2011 study in Advanced Nutrition Journal, they found that eating an apple a day was linked to a 28% lower risk of type 2 diabetes, compared to not eating any apples. Even eating just a few apples per week had a similarly protective effect. With the current health recommendation of eating 2-3 servings of fruit per day, this is an easy way to start and is desk friendly! This perfect little fruit is great from breakfast to dessert and is truly versatile.

Cinnamon

It can take you again from breakfast to dessert easily, livening up baked dishes and dinner and also adds a bit of warmth and spice to any dish. Your spice cabinet in general is something to lean into this fall seeing as there is no added sodium or sugar and really allows you to kick up the flavor profile quickly in a dish. There are a few great antioxidant properties that may give an edge to those looking to better control their blood sugar, but research still spans the board and there needs to be more, to make big health claims linking them to reduced risk or improved health. 

Squash

From acorn to butternut to spaghetti, sweet winter squashes are a staple of fall. Our favorite way to cook them is in the microwave for quick use or roasted in the oven. They are ideal for baking and using in pasta dishes because their sweetness pairs perfectly with savory herbs and nutty cheeses. You can even purée baked squash for soup or use them in baked goods from breakfast to dessert. Squash provides numerous benefits like being a good source of vitamin C, healthy source of fiber, antioxidant and anti-inflammatory compounds, and much more. 

Brown Butter

Brown butter is a classic French technique in which butter is cooked long enough to turn the milk and salt particles brown while also removing the water from the butter. The result is a nutty and complex sauce that can add deep nutty flavor to sweet or savory dishes. While it does take roughly 5-10 minutes to achieve those bits of flavor, they are worth it. For example we love using this technique in baking cookies to pour a little bit over broccoli with a fresh squeeze of lemon. While butter still contains delicious calories, make sure to use this one in moderation!

Figs

Figs have two seasons: a short summer and one that starts at the end of summer and goes through fall. They are great for munching on raw or stuffing them with a soft cheese. They also make for an excellent presentation (and picture) on a holiday charcuterie spread if you are looking to up your game. Fresh figs are low in calories (about 30 per piece) and contain quite a variety of nutrients. 

Maple

Maple products and maple syrup can be found on the shelves year round but when it comes to fall there is a surge in purchases. And rightfully so! It has a rich and nutty sweetness and enhances the beautiful fall flavors with very little added product. When you purchase your next bottle, make sure the only thing on the ingredients list is 100% maple syrup. That way you know you are getting a high quality product and the true benefits. It pairs perfectly with the seasonal flavors from baked desserts to roasted veggies. Our pro tip here is to try roasting your next batch of baby carrots with a little bit of maple syrup and thyme.