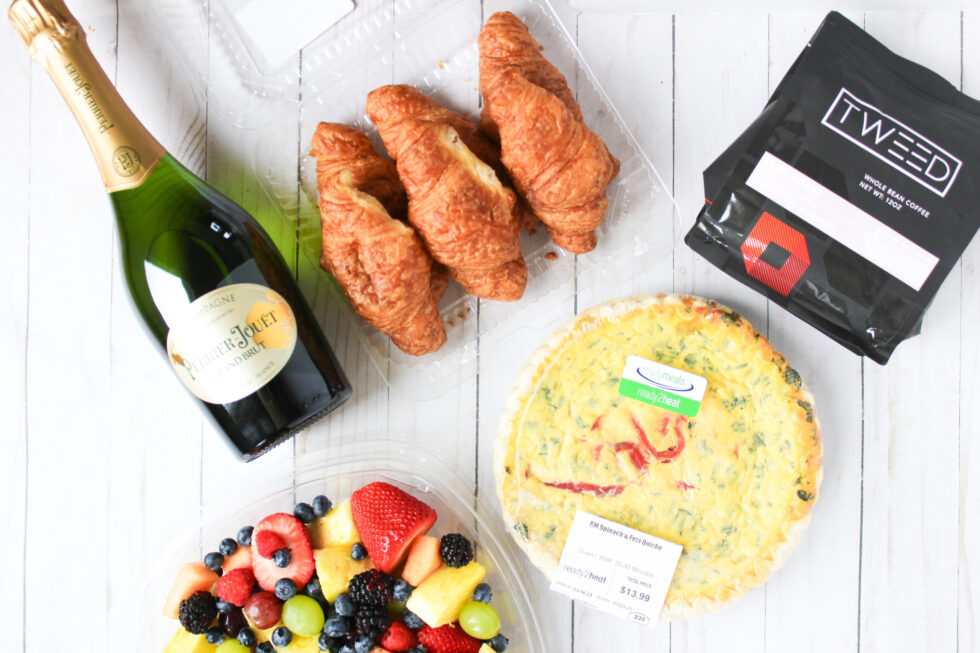 Mothers Day Quick Brunch Must-Haves

Leave it up to us (two seasoned moms) to curate your Mother's Day Brunch must-haves for a perfect start to her, and y'alls day. Let's get shopping:

Champagne

We know this area isn't what hits you first when you walk into the store but bubbles are so special, so be sure to snag the one your mom really likes or ask our wine stewards for their recommendations. Something to think about here is, does she like it as champagne only or with juice added in. This will help you pick a quality wine to go in either selection. Lean on our wine stewards if you need some help. Some of our favorite are: Etoile Brut, GH Mumm, Moet Chandon Ice Imperial, and Perrier-Jouet Grand Brut.

Ready Meals Quiche

You can never go wrong with a quiche! Be it at breakfast or having breakfast foods for dinner. We love the stuff! Our Ready Meals Quiche helps take the guesswork and the labor out of spoiling mom that morning.

Fresh Cut Fruit

Be it mixed berries, all the fruits, or one particular variety, take prep off your list as you already have enough items on there between coordinating the kid(s), doting over mom and pulling together the meal. Fruit adds a light and airy feel to the meal and from a nutritional standpoint, it's also adding filling fiber and a plethora of nutrients

Breads

Have your little or big kids pick what they think mom would like: mini muffins, petite croissants, or a fresh baguette and so on. You can't go wrong with mini anything especially since they reheat and freeze well in most-all cases. We like using the minis since they are more portion friendly.