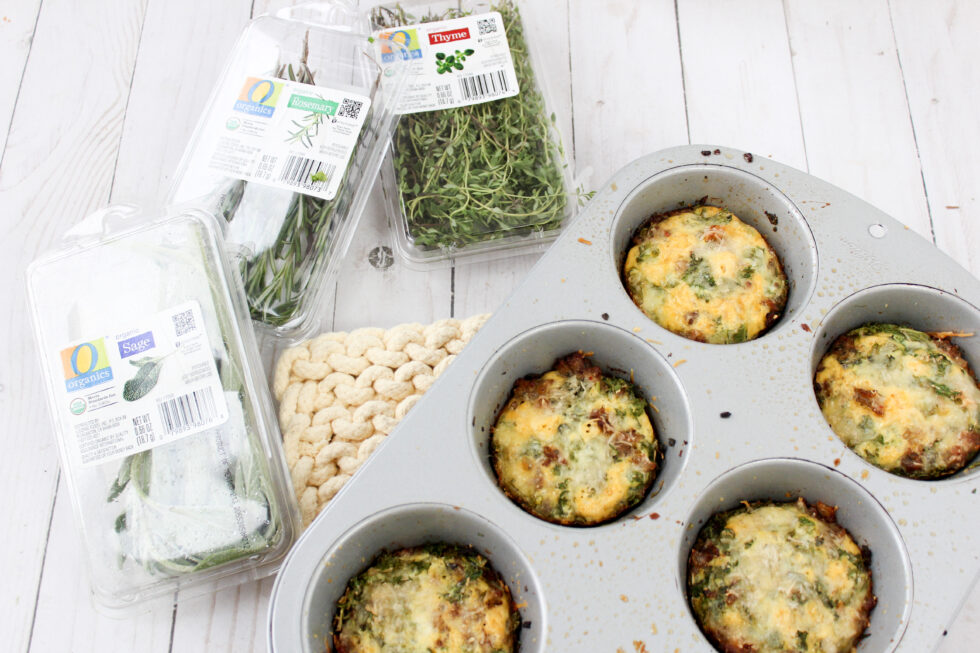 National Coffee Day with Herb Quiche

It's National Coffee Day! We love a good roast anytime of day but with breakfast it's a must during our morning routine. Whether you're using coffee grinds or whole beans to grind yourself, an average 8oz cup of coffee delivers around 95 mg of caffeine from your total 400mg per day. Stay mindful of all the fun additives you may be putting in as they can contribute to your overall caloric intake. So fire up the oven and brew your favorite cup and let's get cooking!

If you want a shortcut to enjoying your morning coffee try our ready meal quiches that are loaded with veggies and take very little prep for an easy morning start!
What You Need
¼ c. Half and half

4 Eggs

½ small Onion

½ bunch Kale

2 oz Asiago cheese

5 fresh Sage leaves

6 fresh Thyme sprigs

2 fresh Rosemary sprigs

½ lb. Hot breakfast sausage
 How It's Made:
Preheat oven to 350 degrees

Grease a jumbo muffin pan 

Crack eggs into a bowl with half and half and whisk

In a medium pan, brown the sausage

Dice onion

Mince kale and herbs

Add vegetables and herbs to the sausage mixture and cook for 5 minutes

Evenly distribute mixture to the 6 muffin tins

Evenly distribute the egg mixture between the 6 muffin tins

Sprinkle the asiago cheese on top

Bake for 20 minutes
Calories 262
Total Fat 21g
Protein 15g
Sodium 350mg
Fiber 1g
Sugars 1g
Ready to Start Shopping?
Get everything you need online!
Shop Online