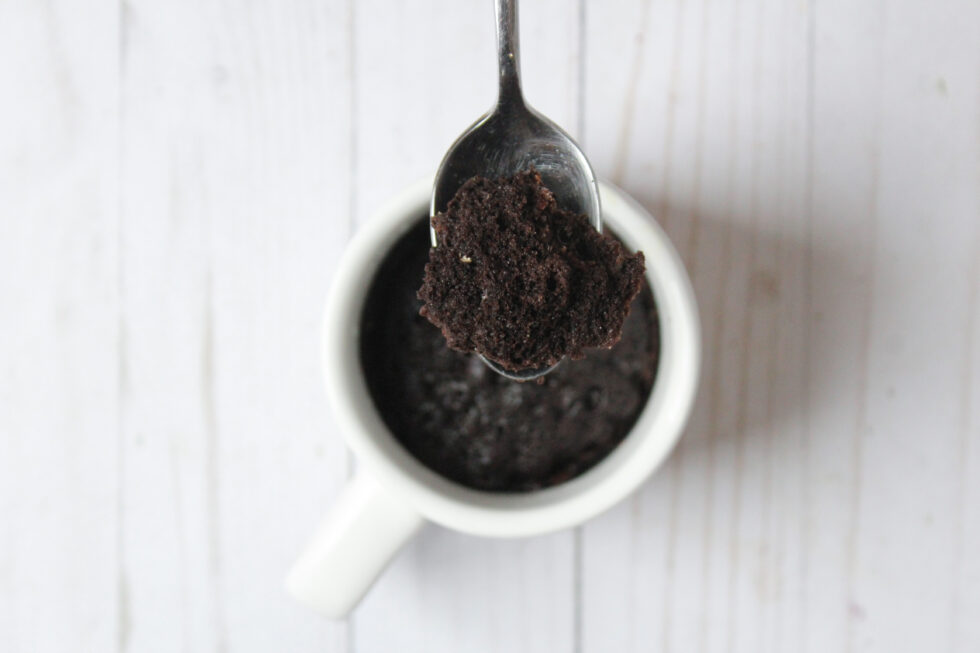 National Devils Food Cake Day

It's National Devil's Food cake day! Yay! But what is a deviled food cake you might be asking? It is generally richer and darker in flavor than your everyday chocolate cake, It also relies on cocoa powder instead of melted chocolate. So in hopes to satisfy your sweet tooth we've concocted a scrumptious individual serving of devils food cake with a few food swaps!
What You Need
½ Tbsp. coconut oil

1 egg

1 tsp. vanilla extract

2 tsp. Alternative sugar (like swerve, madhava, etc)

2 Tbsp. ground flax meal

½ Tbsp. cocoa powder

1 Tbsp. chocolate chips
 How It's Made:
In a coffee mug, melt coconut in microwave for 20 seconds

Add in egg and vanilla extract and whisk to combine

Add in all additional ingredients and stir

Microwave on high for 1 minute and 15 seconds

If there are wet spots microwave for 15 seconds at a time
Calories 287
Total Fat 22g
Protein 11g
Sodium 71mg
Fiber 5g
Carbohydrates 11g
Ready to Start Shopping?
Get everything you need online!
Shop Online