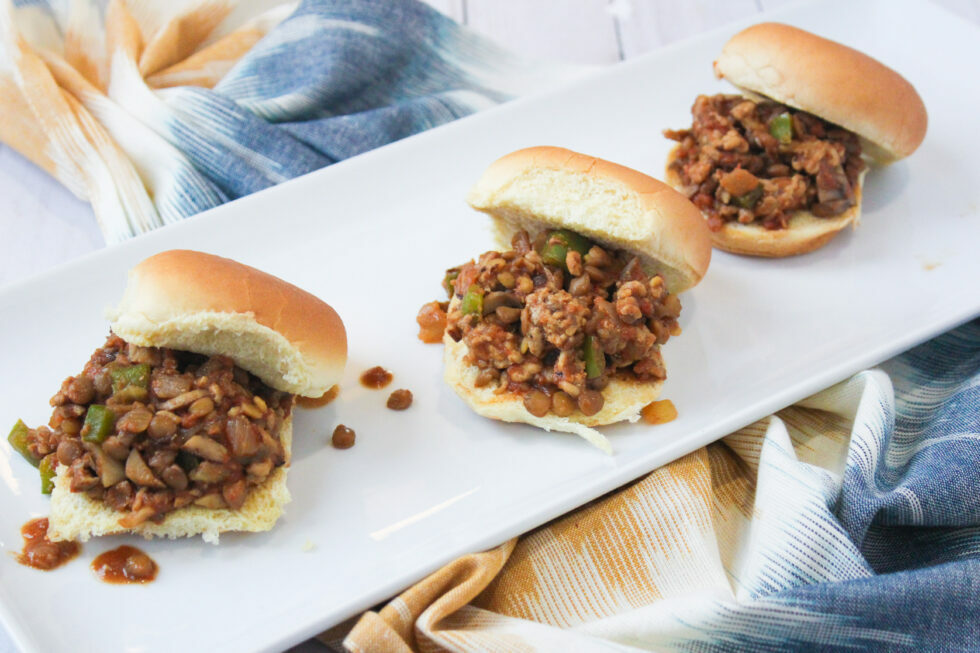 National Family Day

It's National Family Day and what better way to celebrate than to gather everyone around the table with a great meal that is not only healthy and nutritious but budget friendly with pork. Utilizing both fresh and canned products has never tasted so good or comforting.
What You Need
1 lb ground pork
2, 8oz pkgs mushrooms
1 cans lentils
1 small onion
1 green bell pepper
1, 15 oz can No Salt Added Rotel
2 Tbsp. Mustard
1 Tbsp. Worcestershire sauce
1 Tbsp. brown sugar
1 Tbsp. garlic powder
1 Tbsp. Chili powder
1 Tbsp. cumin
6 Whole Grain Buns
 How It's Made:
Brown the ground pork

Roughly chop the mushrooms and add them to the pan and stir

Dice the bell pepper and onion and add it to the pan

Cook down for 5-10 minutes

Add in the can of lentils

In a small blender add the rotel, mustard, worcestershire, brown sugar, and spices and blend until smooth

Add the sauce to the pan and combine

Put on a bun and enjoy
Calories 333
Total Fat 6g
Protein 30g
Sodium 610mg
Fiber 11g
Carbohydrates 43g
Ready to Start Shopping?
Get everything you need online!
Shop Online