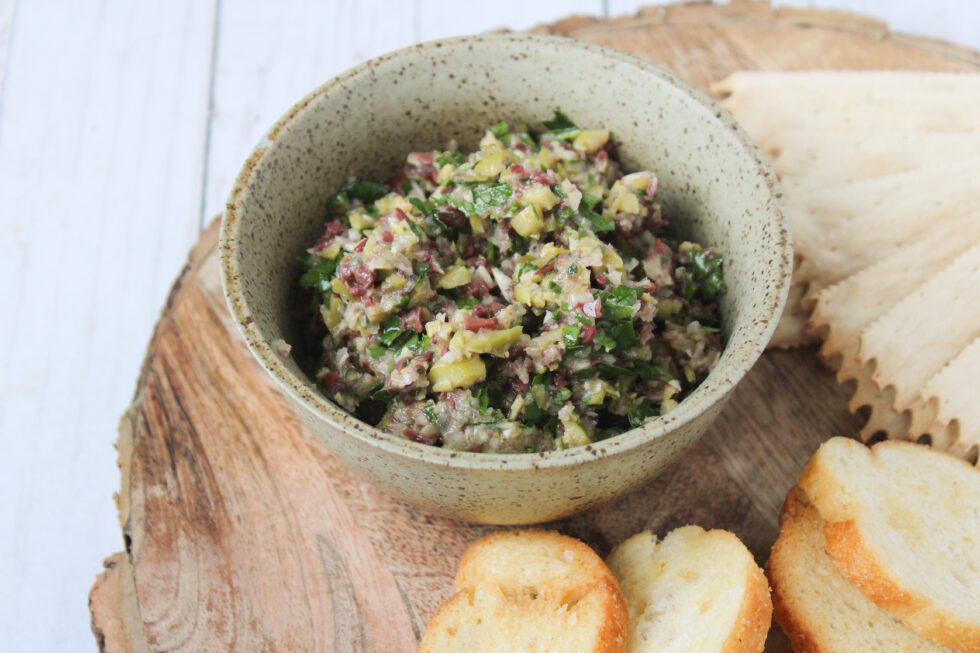 National Olive Day

Tapenade can go on everything from charcuterie to being tossed on grilled potatoes! We love the saltiness of the brined olives, and the sharp bite the shallot brings in this recipe that is rounded out with a touch of acid from the lemon. Try this at your next charcuterie happy hour or grilled steak night!
What You Need
1 c. Green olives, pitted 
1/2 c. kalamata olives, pitted
1/4 bunch parsley
1/4 c. Olive oil
3 cloves garlic
1 lemon
1 small shallot
 How It's Made:
Roughly cube onion

In a food processor, pulse the onion until ½ the size of a pea

Add in garlic and pulse 2-3 times

Squeeze the juice of the entire lemon and pulse 2-3 times

Run your know through the parsley to give it an initial rough chop and throw it in the food processor and pulse 2-3 times

Finally add in the olives and pulse until you find your desired chunky consistency (for us it was 9 times)
Calories 151
Total Fat 16g
Protein 0g
Sodium 367mg
Fiber 2g
Carbohydrates 3g
Ready to Start Shopping?
Get everything you need online!
Shop Online