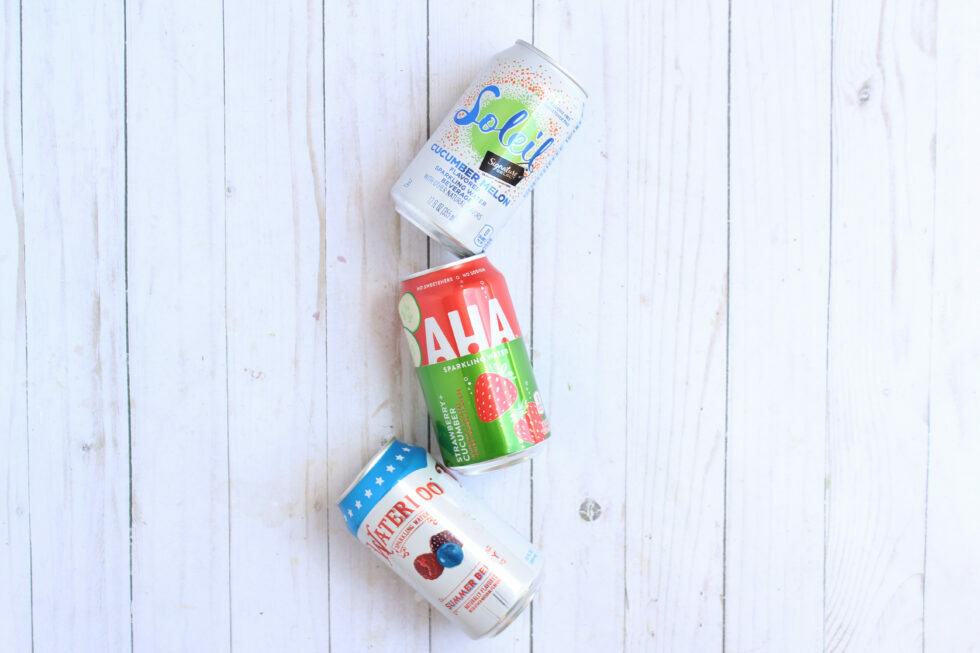 National Refreshment Day

It's National Refreshment Day and what's more refreshing than good 'ole water?! We've got a whole row dedicated to the stuff with everything from flat to sparking, unflavored to unique flavor finds. So with water here are some of our favorites (plot twist, we are looking to make sure that water is the first ingredient!)

Waterloo
Fun flavors with a sparkling sensation! These top our list yet again this year from drinking it right out of the can to mixing it with fresh fruit and other alcohols. Newer to the market are their grape and blueberry flavors you've got to be sure to try.
AHA Water
These flavor combos are so fun! A little sweet and a tad savory the strawberry cucumber is a refreshing take on the traditional fruit forward sparkling waters. Add a few extra round slices or peels from a cucumber to elevate this drink
Soliel
Specifically their raspberry lime or melon cucumber might be our favorite flavor and if you add a few fresh raspberries and an additional slice of fresh lime in a cocktail glass this makes our mocktail hour extra fancy
Rambler
We said it last year and we'll say it again this year, this plain sparkling water is #1 on our list for it's flavor. With the limestone flavor running in the background it's sure to be a wonderful pairing to anything you might add to it or thirst-quenching as is
Poppi
This water based sparkling drink comes in at a whopping 25 calories and just enough sweetness to be a great alternative to happy hour or ending the night with something fun