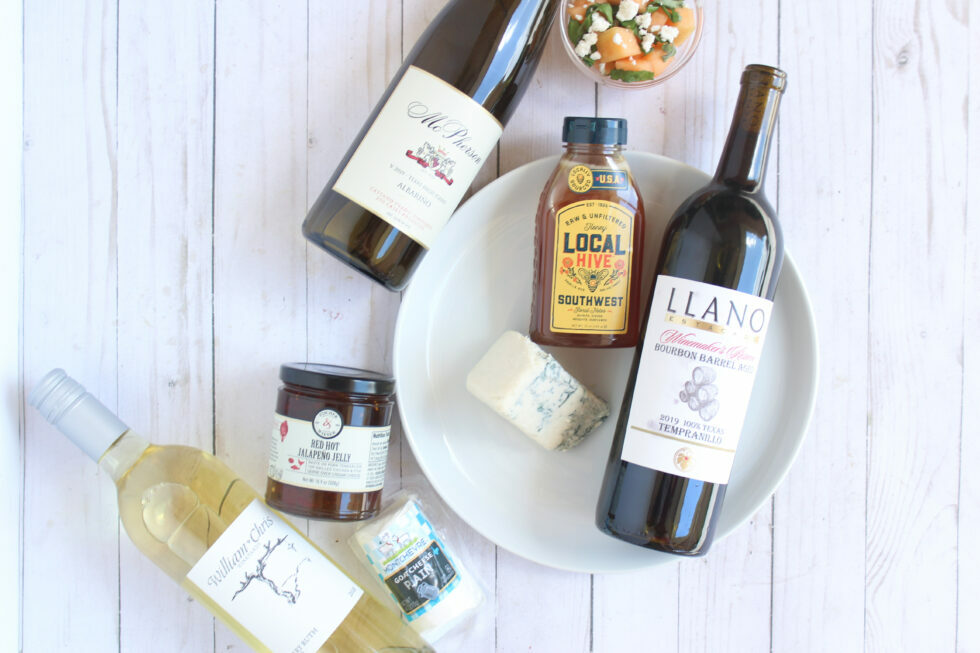 National Wine and Cheese Day with a Texas Twist

We are loving up on our local Texas and New Mexico items here in the month of July. Since it's National Wine and Cheese Day we thought we would capitalize and bring you our favorite wine and cheese pairings with a local twist!

William Chris Vineyards Mary Ruth with goat cheese and texas fischer & wieser red jalapeno jam
This pairing is a showstopper. The viognier has characters of pear, white blossoms with an elegant softness that pairs up nicely against the fresh sharpness of goat cheese. Paired with rhubarb strawberry preserves it's a balanced choice to enhance and deepen the fresh flavor
Llano Bourbon Barrel Aged Tempranillo with blue cheese and local hive honey
This pairing gives us all the feels and hits every taste bud on our palate. If you're not a fan of blue cheese a small dot of honey mildly takes the edge off how pungent it can sometimes be. Mixed with the tempranillo it's medium plus acidity and medium plus tannins really enrich this combo with being aged in bourbon barrels.
McPherson Albarino with feta and texas cantaloupe cucumber basil salad
Exotic scents of peach, mango, pear and apple are married with the rich and velvety texture that this albarino has to offer. When it's paired with fresh texas cantaloupe, chiffonade basil and sprinkled with feta it's the perfect addition to a cheese board or eaten solo as a snack.