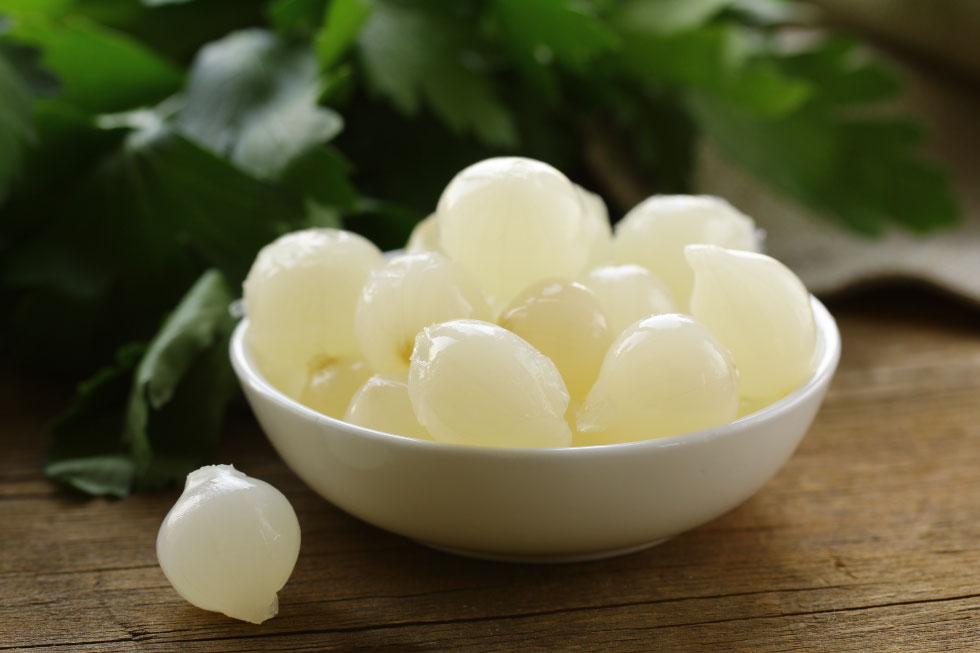 New To Us: Frozen Pearl Onions

While onions, and pearl onions are not new to the market they are a new find to us! Can you imagine a world without onions? Neither can we. They are jam packed with flavor and can be used in just about all of our dishes since they help build a more robust flavor profile. Since we are coming to the end of both National Nutrition Month and National Frozen Foods Month we wanted to marry the two together and go out with a bang. What a better time to talk about frozen pearl onions than right now!

Half a cup of pearl onions gives us 35 calories, 8 grams of carbohydrate, 1 gram of fiber, and 1 gram of protein. Now, while you probably aren't eating these by themselves it's a great food to use as the base of a side dish maybe with some fennel and peas and a few herbs or even "hidden" in things like pot pies, soups, and casseroles (like a fancier green bean casserole for Easter, perhaps). The greatest thing about the frozen version is that the onions are already peeled so less prep time. A pro tip we want to highlight is to let them sit in the refrigerator to defrost overnight before you use them the next day. That way you are saving the integrity of the onion and again, decreasing your cooking/prep time. So the next time you're in the freezer aisle, be sure to grab a bag and show us how you're getting creative with pearl onions!