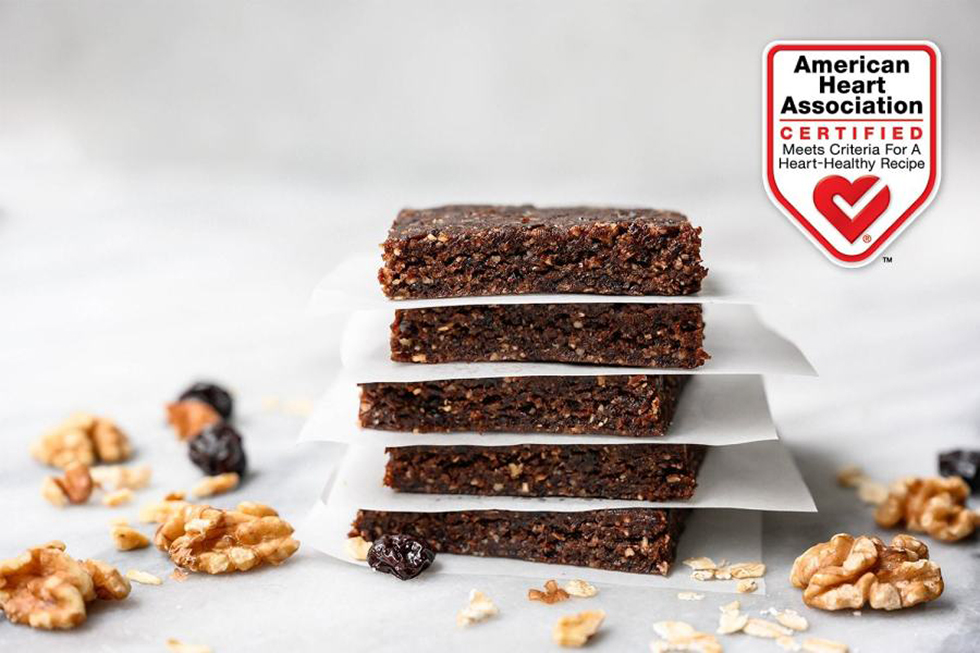 No-Bake Walnut, Cocoa, Cherry Bars

Make a batch of these No-Bake Walnut, Cocoa, Cherry Bars early in the week and you'll have a delicious, satisfying snack for whenever you need a quick pick me up. Medjool dates, oats, walnuts, dried cherries and cocoa powder come together to create a tart and sweet treat. Recipe courtesy of California Walnuts.
 How It's Made:
In a large food processor bowl, combine oats, dates, walnuts, cherries, cocoa powder and salt. Process 1-2 minutes, or until mixture resembles a crumbly dough.
Turn mixture onto wax paper and shape evenly into a 1/2-inch thick rectangle.
Chill at least 1 hour and cut into 9 bars. Bars do not need to be stored in the refrigerator.
Serves 9.
Serving Size: 1 bar
Calories 140
Total Fat 5g
Calcium 20mg
Protein 2g
Sodium 130mg
Total Carbs 24g
Fiber 3g
Sugars 17g
Ready to Start Shopping?
Get everything you need to make these delicious bars online!
Shop Online