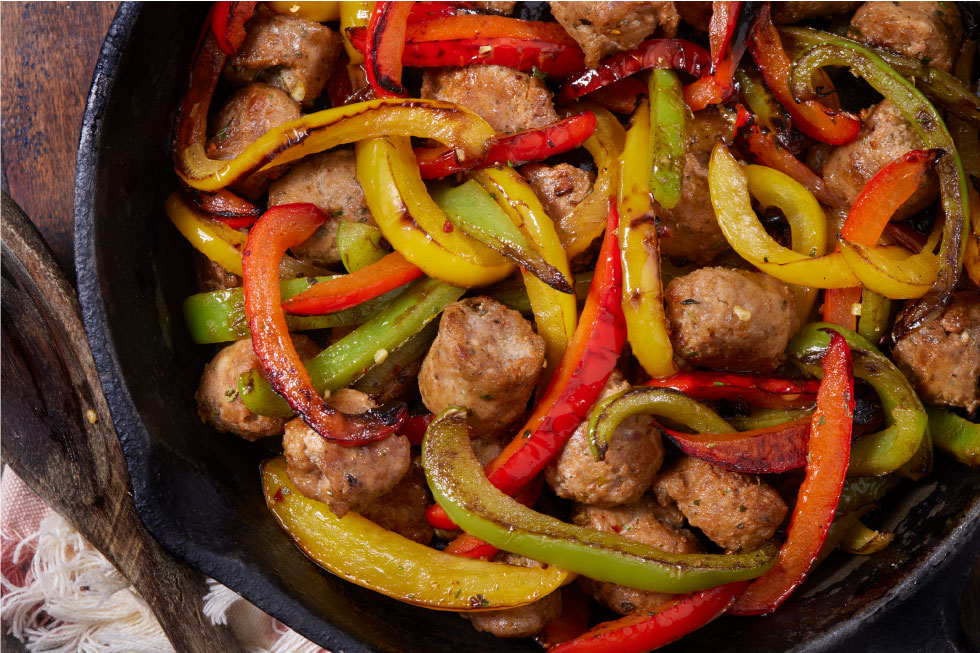 One Skillet Eddy's Smoked Sausage and Peppers

This one pan sausage and peppers is wonderful for weeknights when you just need a simple dinner with minimal prep. Since the sausage is already smoked it's already cooked and simply needs to be heated through. So truly, your main job is to just get a nice char on those vegetables and you're on your way to a delicious dinner (or lunch).
What You Need
1 lb Eddy's Smoked Sausage
1 Tbsp. Olive Oil
2 Cloves Garlic
1 medium Onion
3 Bell Peppers (color of your choice)
 How It's Made:
In a skillet (preferably cast iron) over medium high heat add oil

Mince garlic

Once the oil is hot, add the garlic and saute for 1 minute

Dice bell peppers into strips

Add the bell peppers to the pan and saute for 5-10 minutes or until wilted

Slice sausage into coins

Add the sausage to pan and warm through, about 5 minutes

Serve as is, on a crunchy baguette, or in a tortilla
Calories 289
Total Fat 22g
Cholesterol 31mg
Sodium 692mg
Carbohydrates 15g
Fiber 2g
Sugar 4g
Protein 9g
Ready to Start Shopping?
Get everything you need online!
Shop Online