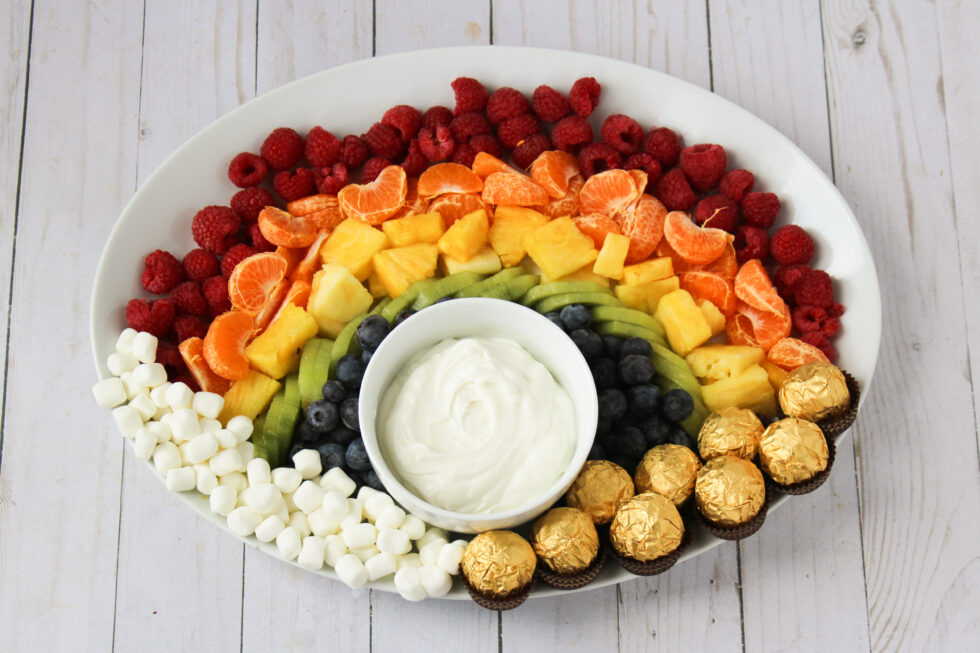 Over the Rainbow About Produce

St. Patricks day is almost here and it's giving us all the vibes of green goods, lucky foods, lucky charms, and the like. So we put a healthful spin on a St. Patricks Day party appetizer that's sure to charm your guests and your belly with it's delicious flavors!

It's simple really – take the colors of the rainbow (ROYGBIV if you need the acronym) and assign them fruits. It could be anything! We chose:

R: Raspberries

O: Clementines

Y: Pineapple

G: Kiwi

B/I/V: Blueberries

Place the ingredients on a circular plate in the shape of a rainbow leaving room for a delicious bowl of dip in the center. Once you have the shape how you like it, create a fluffy cloud using marshmallows on one end. On the other end, you guessed it, a pot of gold. You can use your favorite gold foiled candy like Rolos, Ferrero Rocher, or even Twix. Now let's make the dip. You'll need:

Ingredients

1 c. Fat Free Greek Yogurt

¼ c. Peanut Butter

Directions

Mix all ingredients together and serve in a bowl that fits the center of your rainbow.