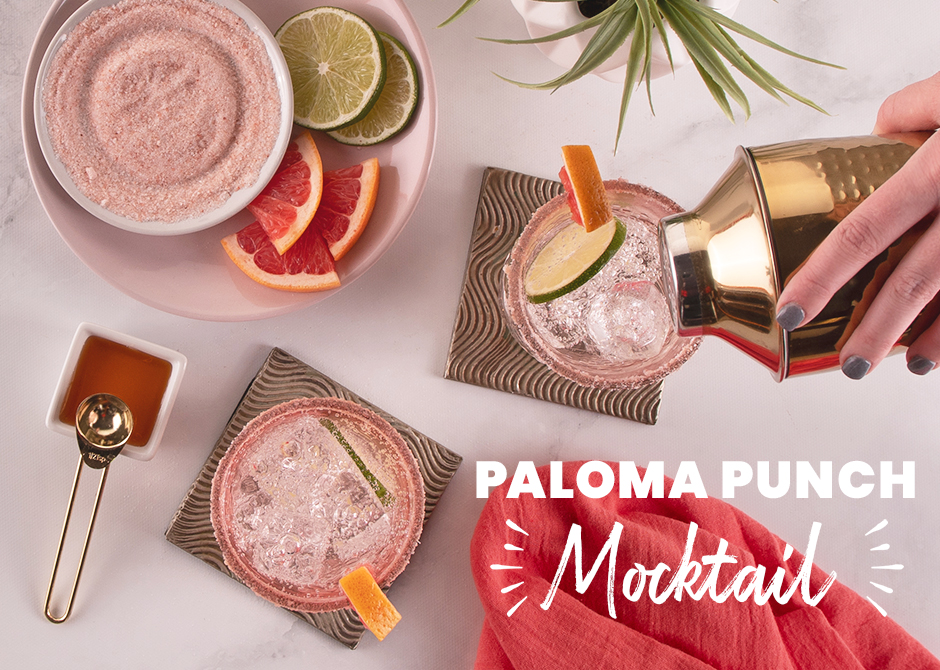 Paloma Punch Mocktail

Mix up this refreshing drink for a classic take on everyone's favorite summer cocktail. 
1/2 cup Grapefruit Waterloo®

1/2 Tbsp santa cruz lime juice

1 tsp agave

Pinch of salt
Add ice to your favorite glass. Then, combine all ingredients and mix well.

Garnish with a lime or grapefruit slice and enjoy!

Calories 10
Carbs 3 mg
Sugar 3g
Sodium 291g

Get everything you need online or in-store!


Download our quarterly guide for an exclusive taste of the latest health and wellness trends, brought to you by Market Street's Registered Dietitians.