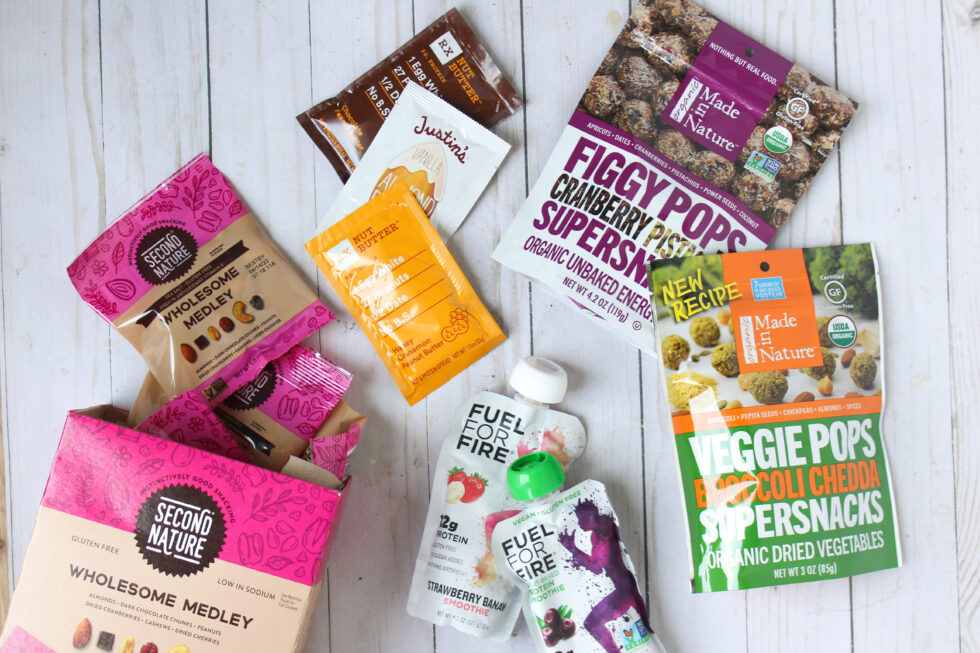 Pantry Staples To Make Packing School Meals Easy

Packing school lunches can be a fun, or extremely daunting task depending on your outlook. As Registered Dietitians who work for a grocery store we love helping out in this area because: #1 we love snacks and lunch ourselves but #2  finding good wholesome options can be challenging when you have so many choices. For today's purposes we are looking at pantry staples, so think shelf stable with no refrigeration. Not only are all of these options great for lunch but can also be used in conjunction as part of a snack.

Fruit pouches
Instead of whole fruit (which is just as good of an option) we love the versatility of fruit pouches and fruit cups. Some kiddos can be finicky eaters when it comes to the whole stuff sometimes. Maybe it's lightly bruised, too firm, too squishy, a texture issue, you name it there's a potential reason. So with pouches, you are still getting all the good stuff (fiber, vitamins, and minerals) while not having to sacrifice the nutrition quality of your overall lunchbox theme. Think about "MyPlate" when you're building. Is there a fruit, vegetable, grain, protein, and dairy component to the meal?
Individual nut butters
Nuts can be a controversial topic depending on the school, so check there first to make sure peanuts and treenuts are an option for your child's lunch. If they are, let's say you want to switch up the traditional PB&J sandwich. A great way to offer something similar would be to have a sliced cup of fruit with a nut butter packet that your child can squeeze in. Not only is this interactive but they can control how much or little they want added.
Wholesome trail mix pouches
This is a excellent option to switch up your regular chip routine or to jazz up the lunchbox with a fun food! Nuts are an excellent choice for energy boosters due to their nutritional value as well as caloric density. The bonus here is that they are in individual packets, so no need to make your own. These are a lifesaver for us for everything from car snacks to lunchboxes, to evening snacks for adults. 
Figgy or veggie pop balls
If you are wanting a fun treat made from whole foods this is truly a fun one sure to satisfy your sweet tooth. These mighty little pops are jam packed with nutritious foods but be sure to stick to the serving size as you might get carried away with these delicious bites.