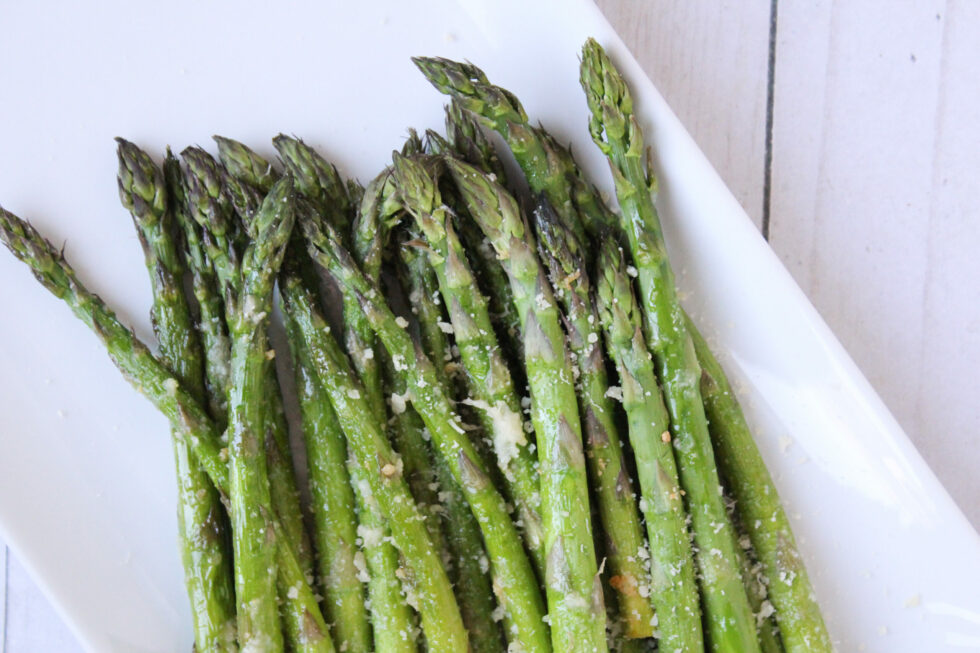 Parmesan Air Fryer Asparagus

Cooking veggies has never been easier! No standing over a hot stove, sautéing until perfection, or getting mushy asparagus. This 7 minute side dish is an excellent option for for next gathering or night in.
What You Need
1 Bunch Asparagus
½ tsp. Garlic Powder
Spray Oil
1 Tbsp. Parmesan Cheese
 How It's Made:
Set airfryer to 400 degrees

Cut off the ends off of the asparagus

Quickly spray oil over asparagus

Sprinkle garlic powder and Parmesan cheese over asparagus evenly

Let cook for 7 minutes
Calories 25
Total Fat 0g
Cholesterol 1mg
Sodium 5mg
Carbohydrates 4g
Fiber 2g
Sugar 2g
Protein 2g
Ready to Start Shopping?
Get everything you need online!
Shop Online