Pasta Salad In A Jar

Pasta salads are a great side dish not only for your Easter tablescape, but also National Picnic Day or even an on-the-go snack!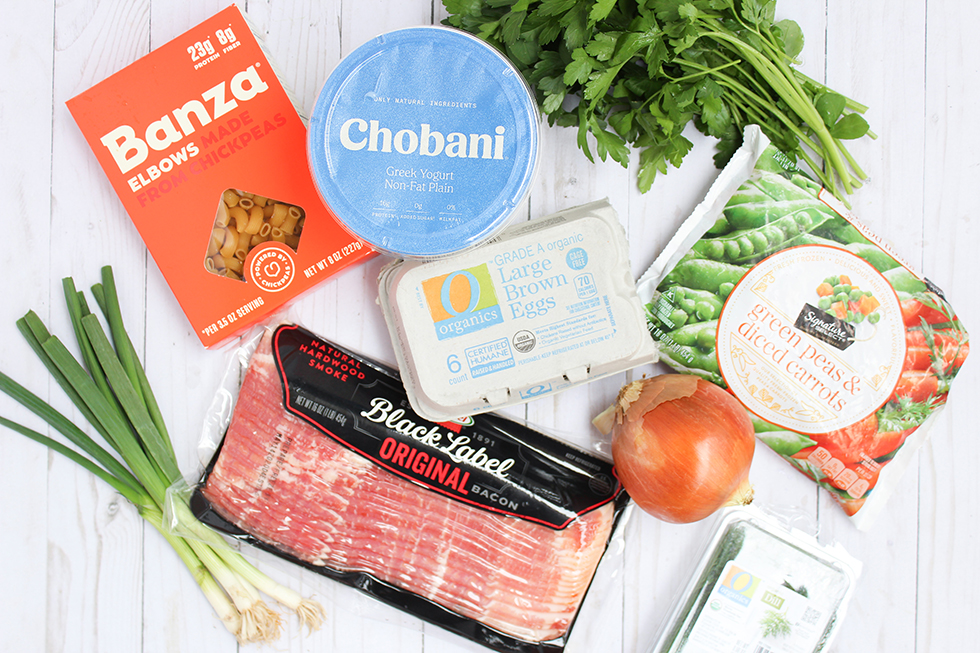 How It's Made:
Cook pasta, let cool.
Cook bacon, let cool.
Chop bacon and green onions.
Slice hard boiled eggs.
In a medium bowl mix yogurt, Dill, Parsley, Onion powder, Garlic powder, lemon juice and salt.
Start building your jar: Divide the greek yogurt mixture evenly into the bottom of the 4 jars. 
Next layer in ¼ of the cooked pasta, ¼ of a cup of peas and carrots, 1 hard boiled egg, 1 ½ pieces of bacon and ½ of a green onion.
Calories 305
Total Fat 12g
Chol 200mg
Protein 24g
Sodium 682mg
Total Carbs 30g
Fiber 5g
Sugars 12g
Ready to Start Shopping?
Get everything you need online!
Shop Online