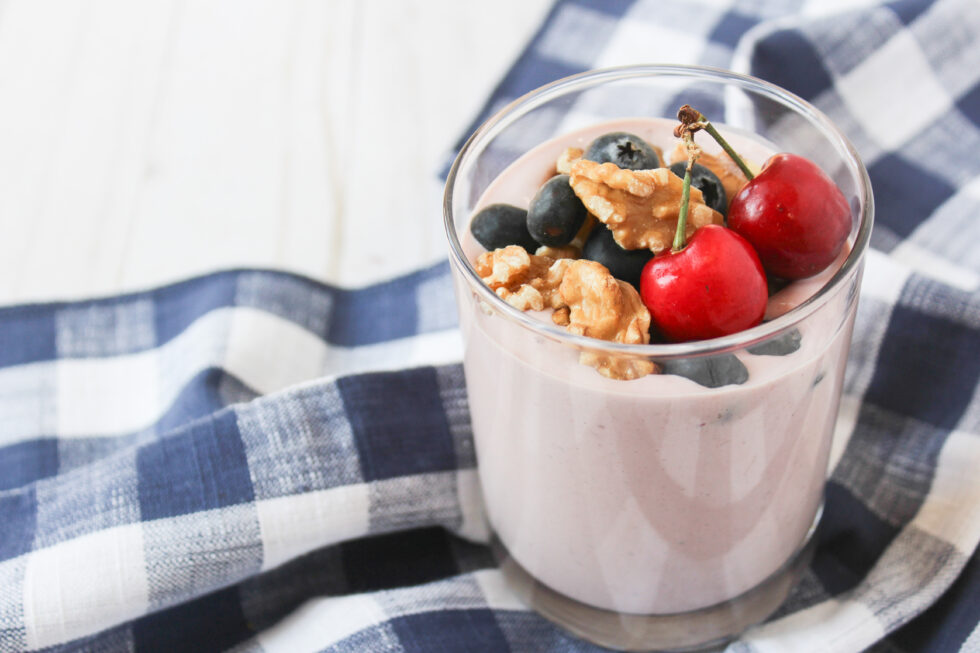 Patriotic Smoothie

Smoothies for breakfast or snacks not only lighten up our day but can help keep us hydrated and this patriotic smoothie is giving us all the vibes to celebrate a fantastic 4th of July.
What You Need
1, 5.3oz chobani cherry yogurt
¼ c. cherries
¼ c. walnuts
¼ c. quick oats
2 scoops unflavored collagen
¼ c. blueberries
 How It's Made:
Combine all ingredients in a blender and blend until smooth
Calories 252
Total Fat 11g
Protein 18.5g
Sodium 90mg
Fiber 3.5g
Carbohydrates 22g
Ready to Start Shopping?
Get everything you need online!
Shop Online