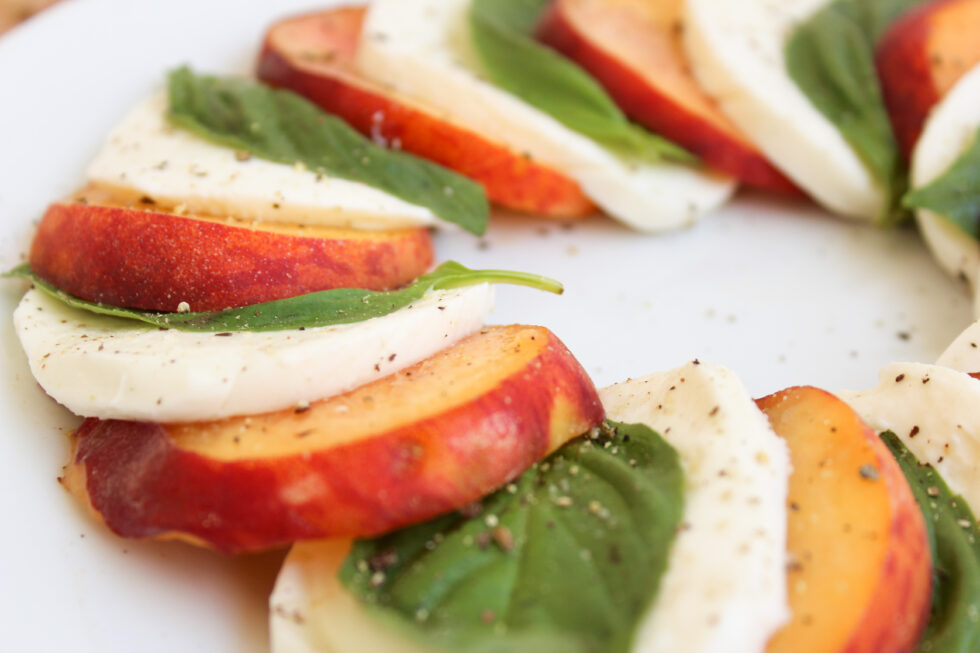 Peach Caprese Salad

This 3 ingredient appetizer is fresh, summery, and sure to wow your taste buds.
What You Need
4 Peaches

1, 4oz pkg Basil

1 pkg pre-sliced Mozzarella, (8 oz used)

Salt & Pepper as desired
 How It's Made:
Cut peaches in half and take out the pit

Slice peaches in quarter inch thickness

Take a serving dish of choice and layer a peach slice, mozzarella slice, and basil piece

Garnish with salt and pepper
Calories 200
Total Fat 10g
Protein 11g
Sodium 172mg
Fiber 2g
Sugars 13g
Ready to Start Shopping?
Get everything you need online!
Shop Online