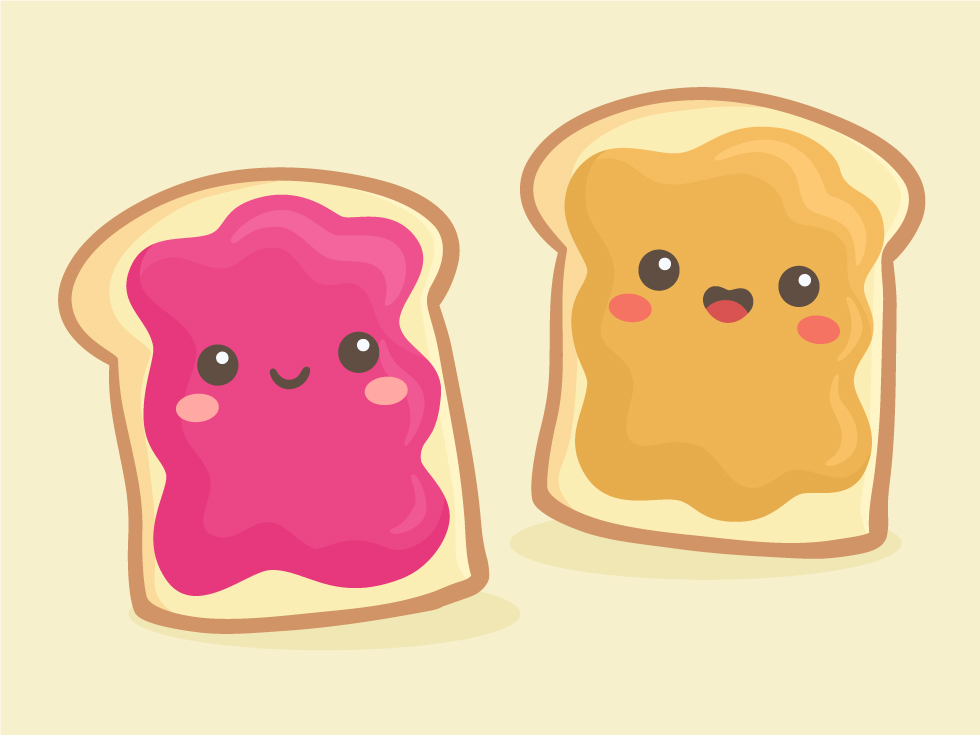 Peanut Butter & Jelly Day

It's National Peanut Butter and Jelly Day and what a perfect time to talk about this lunchbox staple to freshen it up for spring!

Sub Your Jam for Fresh Fruit

We've been cleaning out our refrigerator doors lately and giving the jam and jelly a break. Try cutting up pieces of fruit to layer on instead. It not only increases the fiber but cuts out the added sugar completely and who doesn't love that?

Jam/Jellies/Preserves

Having trouble choosing a sweetened jar? The difference between all of these is their sugar content. We encourage you here to start reading the nutrition facts. Look for as little added sugar as possible, as much fiber as possible and a flavor you enjoy as the options just keep growing. 

Peanut Butter

While there are so many peanut butters on the market we like to keep things as simple as possible with it's ingredients. Try looking for one that only includes peanuts, oil and maybe salt. One of our favorites for a weekly fresh taste is the grind-in-store peanut butter. It's fresh and allows you to grab as little or as much as you need

Almond Butter

Allergic to peanuts? Try a nut alternative like this one! There are so many options on the shelf from plain, to sweetened with both naturally occurring sugars as well as added sugars. There is even a lower fat option like powdered almond butter if you are wanting the benefits of almonds without the added fat content.

Sunbutter

Allergic to peanuts and treenuts? Try a seed butter. We like sunbutter. It does has a particular taste but still delivers a rich nutrient profile with omegas, fiber, and protein. You can also swap this pretty easy in your yogurt bowls, smoothies and so on.