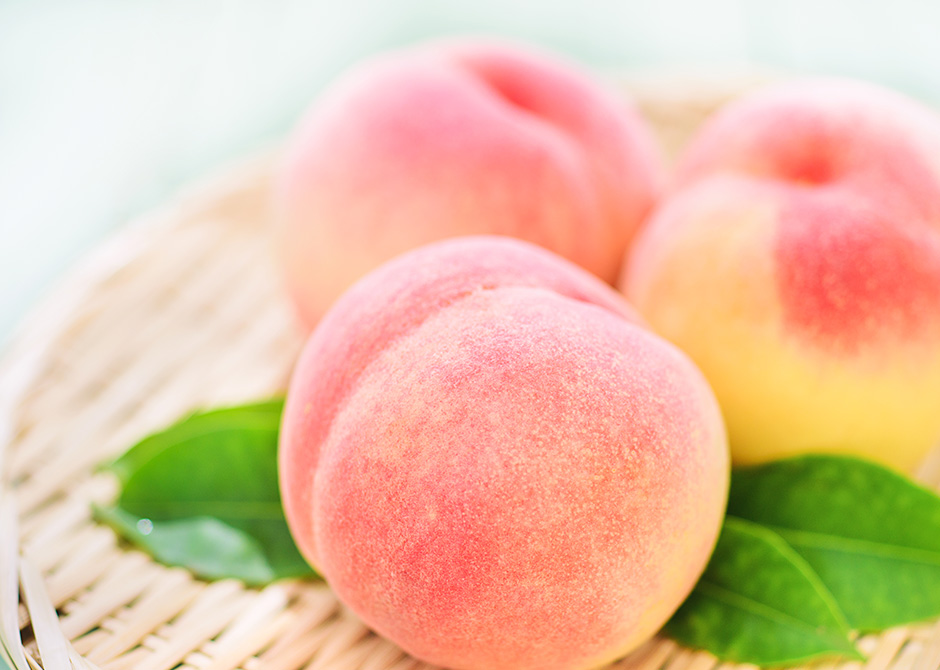 Picking Produce the "Ripe" Way

It may not seem like it, but selecting the freshest, crispest, juiciest, do-a-happy-dance kind of produce is nothing short of an art form. Say goodbye to soggy, watery fruits and veggies and hello to shopping for produce the "ripe" way with these tips from our in-house produce experts.
Start Smellin' Your Melon
When in doubt, sniff it out. A ripe cantaloupe should omit a slightly sweet aroma. Not ready to put your nose to the test? No problem. You can also tell if a cantaloupe is ripe by checking out its stem scar. If it resembles an "outie belly button," the cantaloupe is not ripe. If it resembles an "innie belly button" or is dented in, the cantaloupe is ripe for the pickin'!
Stop Harming Watermelons
You don't have to thump a melon to tell if it's ripe (unless you really want to). In fact, you can pick the perfect one just by looking at its belly. Check out the yellow spot, or the place where the watermelon rested on the ground. If it's a creamy yellow color, you've got a winner.
Make Pit Fruits Your Main Squeeze
Stone fruits, or fruits with pits in them (think peaches, plums, cherries, etc.), just need a gentle squeeze to check for ripeness. If it is as solid as a baseball, it is definitely not ripe. If you are planning on enjoying the fruit right away, you may want a to go with a softer, juicier option.
Be the Houdini of Zucchini
Picking the perfect zucchini does magical things to a meal. Opt for ones that are 6 to 8 inches long, a uniform green color, and with no blemishes or mushy spots. If it checks all of those boxes and is firm and slightly flexible, it's ready to go!
Up Your Squash Game
When picking yellow squash, make sure the skin color is rich, full and non-glossy. You also want to keep an eye out for blemishes, soft spots and check for firmness. You can also press your fingernail into the skin of the squash to test for ripeness. If it is difficult to pierce, add it to your basket!
Put Your Tomatoes Under Pressure
Selecting the right tomato can be tricky. While unripe tomatoes are often greener and firmer than ripe tomatoes, there are still different "stages" of ripeness that can help you turn a good tomato into a great one. The easiest way to distinguish a good tomato from a dud is by giving it a little squeeze. If it's firm, but gives when you apply pressure, your tomato is a go.
There you have it! Armed with these tips, you're ready to enjoy a cart full of cornucopia-worthy goods all summer long.
Hungry for More Health and Wellness?
Download our summer lookbook for expert tips and advice from our team of registered dietitians and lifestyle gurus.