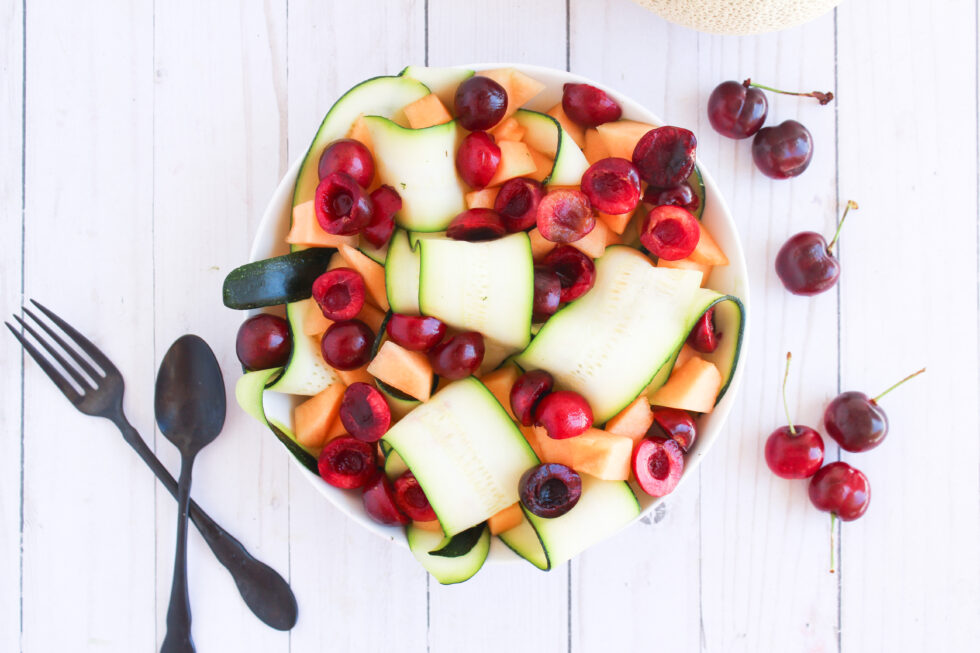 Pickled Cherry Veggie Salad

This fresh summertime salad is sure to wow with the long veggie ribbons and unexpected brininess of the cherries.
What You Need
½ c. Red Wine Vinegar

½ c. Water

1 tsp. Salt

3 Tbsp. Sugar

2 c. Cherries

1 medium Zucchini

2 c. Cantaloupe

⅛ c. Extra Virgin Olive Oil

Salt & Pepper as desired
 How It's Made:
Half cherries and remove pitts

Pickle cherries by adding red wine vinegar, water, salt, and sugar to a jar. Mix it and add cherries. Let it sit overnight before serving

Shave strips of zucchini

Skin and seed cantaloupe

Cut into ½" cubers or ball cantaloupe

Combine olive oil and salt at bottom of bowl

Toss in remaining ingredients and combine
Calories 146
Total Fat 2g
Protein 2g
Sodium 18mg
Fiber 3g
Sugars 18g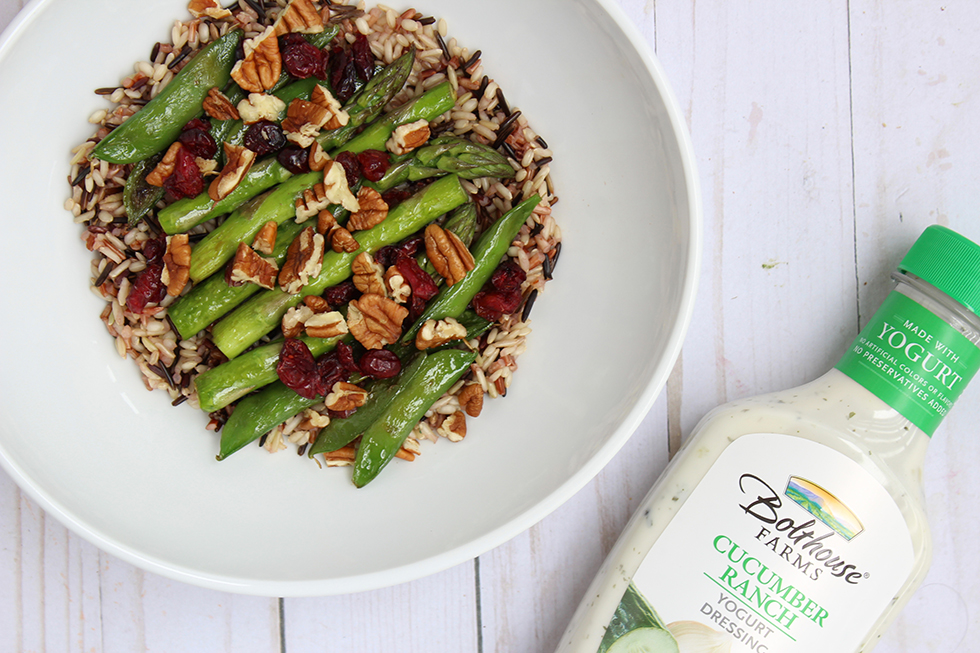 Ready to Start Shopping?
Get everything you need online!
Shop Online