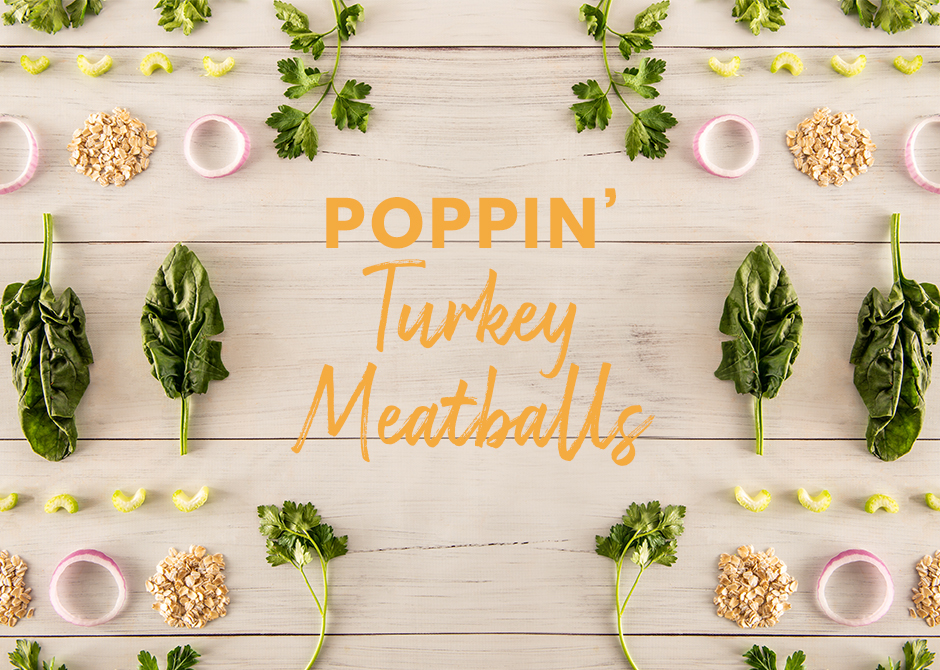 Poppin' Turkey Meatballs

These juicy meatballs pack a dynamo of seasoning without the breadcrumbs or extra sugar, making it a easy choice for friends on low-carb diets and a staple in diabetic kitchens.
20 oz ground turkey

3 ½ oz fresh or frozen spinach

¼ cup oats

2 egg whites

2 medium celery sticks

3 cloves garlic

½ green bell pepper

½ red onion
½ cup parsley

½ tsp cumin

1 tsp mustard powder

1 tsp thyme

½ tsp turmeric

½ tsp Creole seasoning

1 tsp salt

Pinch of pepper
Preheat your oven to 350 ℉ and wash and dry all produce.  

Mince garlic and finely chop onion and celery. Cut spinach, parsley, and green peppers coarsely. Place in a large bowl.

Mix in egg whites, oats, spices, and turkey, making sure the ingredients are evenly distributed.

Separate turkey mix into 15 equal pieces and roll into balls. Place them on a lined or non-stick baking sheet.

Place in the oven and bake for 25 minutes, or until the turkey is no longer pink.

Calories 272.25
Total Fat 8g
Chol 65mg
Protein 22g
Sodium 146mg
Total Carbs 6g
Fiber 2g
Sugars 2g

Get everything you need online or in-store!


Download our quarterly guide for an exclusive taste of the latest health and wellness trends, brought to you by Market Street's Registered Dietitians.