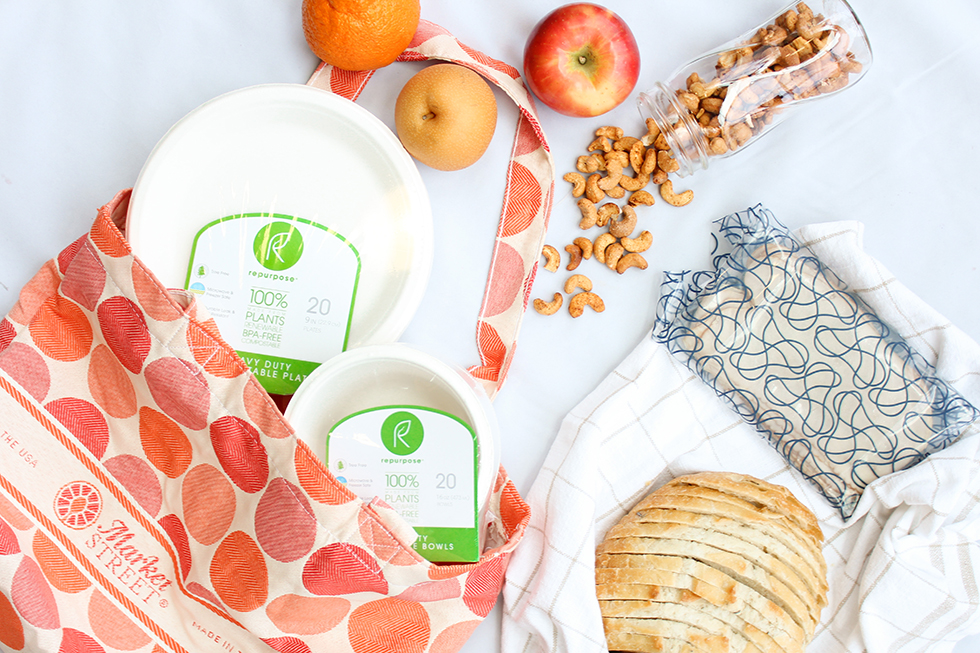 Prep for National Picnic Day on April 23

With National Picnic Day coming up we have been dreaming about all things fun in the sun! What a great way to break up the meal routine with a little outdoor adventure.  Weather not cooperating? No worries, spread out a blanket on the living room floor and you can still enjoy an indoor picnic! Picnics are a great way to spend some quality time with those you love and a great excuse to take a break from electronics. This can be challenging but we thought of some ways to help you plan a picnic for you and your friends and family.

If you will be outside for a while, don't forget to use that cooler.  Some food or drinks may need to be kept cold so don't forget to pick up some ice or ice packs. Use jars to pack up your items, such as salads, chopped veggies, cut fruit, or beverages. Things may get a little messy so don't forget to pack some napkins, cloth or disposable.  Last but never least make sure you grab your picnic blanket!

Here is an example of a picnic you could easily pack up right at the grocery store
Beverages: Califia farms almond milk and serve it in your mason jars or cups, sparkling water with slices of lemon and cucumber, or even some wine!
Main Dish: we are going to have some sandwiches. You can get a round loaf of bread and have it sliced for you right at the bakery counter. Wrap it all up in a cloth to skip on the plastic. Next, stop by the deli counter and pick out whatever meat and cheese you would like. Or, try some DIY nut butter sandwiches.  Grab your favorite peanut butter or nut butter. Top with fruit, such as sliced bananas, chopped grapes or berries. For a little more pizazz, think about even adding a sprinkle of cooked and crumbled bacon, or mini chocolate chips.
As you move on to the produce section, grab some whole fruits. These are great because they have nature's packaging…peels. Pick up some fresh cut veggies to add to your sandwich (make sure you recycle the container they come in). Bolthouse farms has multiple dressing options that would be great to top off the sandwiches with. 
You can use jars or other containers to pack up items here. The DIY peanut butter station is fun and adds a source of protein for your non-meat eaters.  Pour a little ranch dressing into a jar and add some carrots sticks. Place fresh cut fruit in a jar and add water, screw on the lid and you'll have some delicious infused water. Want to include dessert?  Make a quick layered dessert with some fresh fruit, pudding and top with graham cracker crumbs.
Who doesn't want to grab some snack foods to round out the meal like veggie chips, pretzels, cashews, olives, or dried fruit? Then you can head straight to your favorite picnic spot and enjoy your picnic!