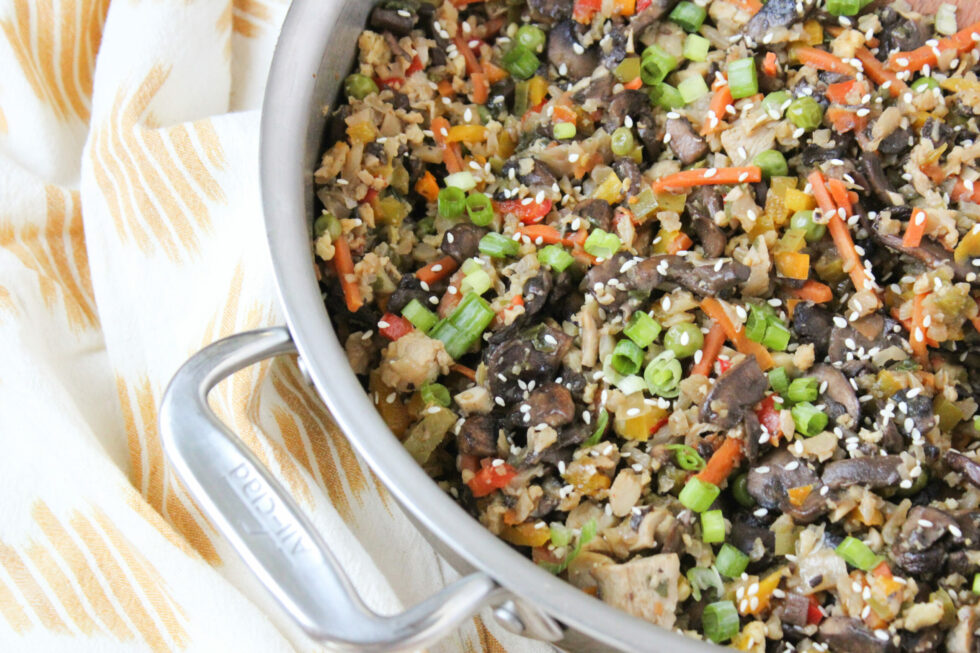 Primal Kitchen Amped Up Stirfry

Need dinner to happen in a pinch tonight? This 3 ingredient meal packs a nutritious punch without punching the clock! In all seriousness, freezer meals can get a bad wrap sometimes but when you beef it up with a few more veggies that look like they are naturally in there, the table won't be too suspicious. Try it the next time you need a rushed weeknight win.
What You Need
Primal Kitchen Chicken Fried Riced Cauliflower, thawed
1 pkg Fresh Cut tri-colored peppers
2 pkg sliced mushrooms
 How It's Made:
In a large pan over medium heat, sauté peppers for 3-5 minutes

Roughly chop mushrooms

Add mushrooms to pan and saute for 5-10 minutes

Add in primal kitchen fried riced cauliflower and heat through (about 5 minutes)
Calories 198
Total Fat 7g
Cholesterol 63mg
Sodium 469mg
Carbohydrates 23g
Fiber 5g
Sugar 7g
Protein 15g
Ready to Start Shopping?
Get everything you need online!
Shop Online