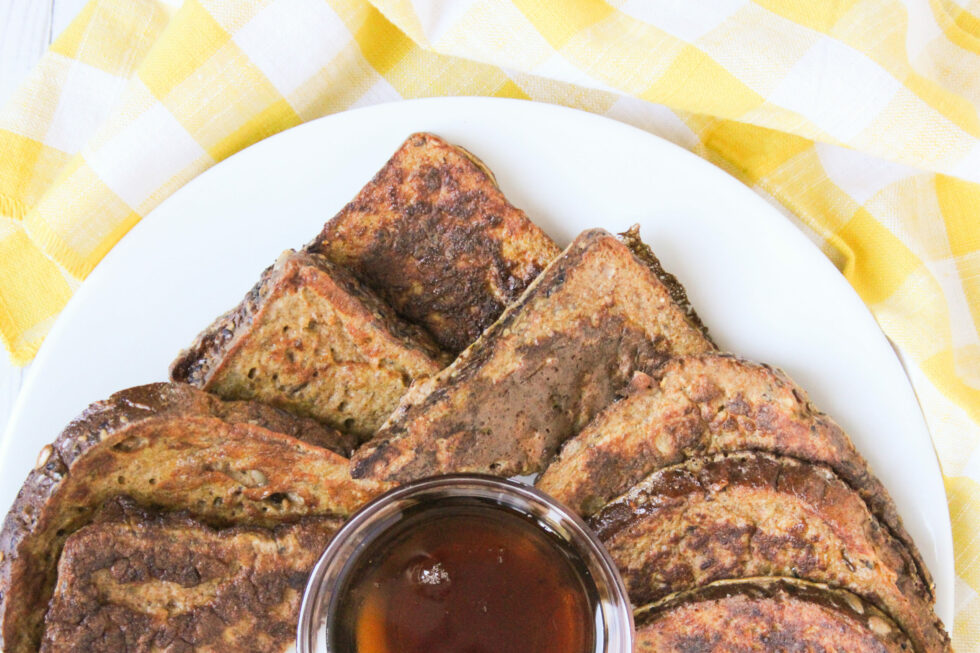 Pumpkin French Toast

Fall is generally a time for all the #PSL and that can be loaded with sugar which spikes the blood sugar and now we don't have those feel good fall vibes anymore. So while decreasing added sugar is a big player for managing blood sugar there are also some other things we can look at to help level off the spike like protein, fat, and fiber. This Pumpkin Spice French Toast delivers all the fall vibes while also helping level off the sugar spike.
What You Need
5 Slices Dave's Killer Bread
2 Eggs
2 Tbsp. Ultrafiltered Milk
¼ tsp. Vanilla Extract
1 Tbsp. Pumpkin Puree
1 tsp. Pumpkin Pie Spice
Pinch of Salt
Spray Oil
 How It's Made:
In a shallow medium bowl whisk the eggs

Add milk, vanilla extract, pumpkin pie spice, pumpkin puree, salt and mix evenly

Heat a pan over medium heat

Quickly spray oil on pan

Dip bread in mixture on both sides

Place in pan for 2-3 minutes per side
Calories 360
Total Fat 10g
Cholesterol 187mg
Sodium 503mg
Carbohydrates 56g
Fiber 13g
Sugar 13g
Protein 20g
Ready to Start Shopping?
Get everything you need online!
Shop Online